Artificial Grass in Sacramento, CA
SYNLawn Sacramento designs & installs artificial turf in Sacramento & Northern California. Perfectly manicured lawns, putting greens, playgrounds and pet areas.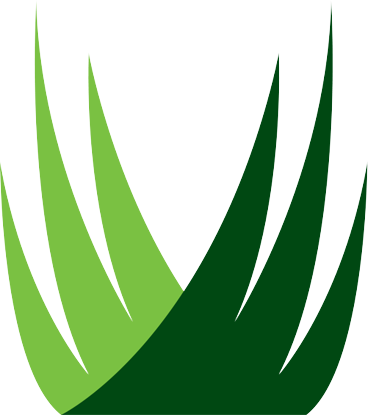 SYNLawn Sacramento is your go-to source for setting up an artificial grass lawn for your home or business. We serve Sacramento, CA and other surrounding areas in Northern California, including Rancho Cordova, Elk Grove, Davis, and Citrus Heights with premium synthetic grass lawns.
At SYNLawn Sacramento, we install synthetic turf of only superb quality. This exceptional quality is due to our artificial grass being made in our own manufacturing facility. Basically, the control we have over our product ensures excellence.
Because of the quality of our artificial grass, it is no wonder why SYNLawn is the chosen brand for residential, commercial, and golf greens. Our synthetic grass is also recyclable, environmentally friendly, and very long lasting.
When it comes to artificial turf for dogs and pets, we at SYNLawn are the #1 manufacturer of synthetic pet grass. A major reason why our pet turf is so popular with pet owners is due to its durability. No matter how aggressive or energetic your pet is, our artificial turf can handle it.
For all you "do it yourself" types out there wanting to do your own artificial grass project, we have what you need to get started. Our products are easy to maintain and install. On top of that, we also have educational resources to teach you all you will need to know, such as care and maintenance practices.
SYNLawn is the first and only provider of plant-based artificial grass. We utilize renewable materials along with our advanced technologies to ensure that our turf is the safest, cleanest, and most sustainable that it can be. We have instilled more than 50 years of research and development into our products to do so, and we continue to be the number one choice for new and existing customers as a result. By continuing our innovations, we can provide our customers with even more environmental and Class A fire-rated options. In doing so, we save customers time and money on maintenance, conserve thousands of gallons of water, reduce carbon emissions, and help prevent the spread of fires.
Why You Should Choose SYNLawn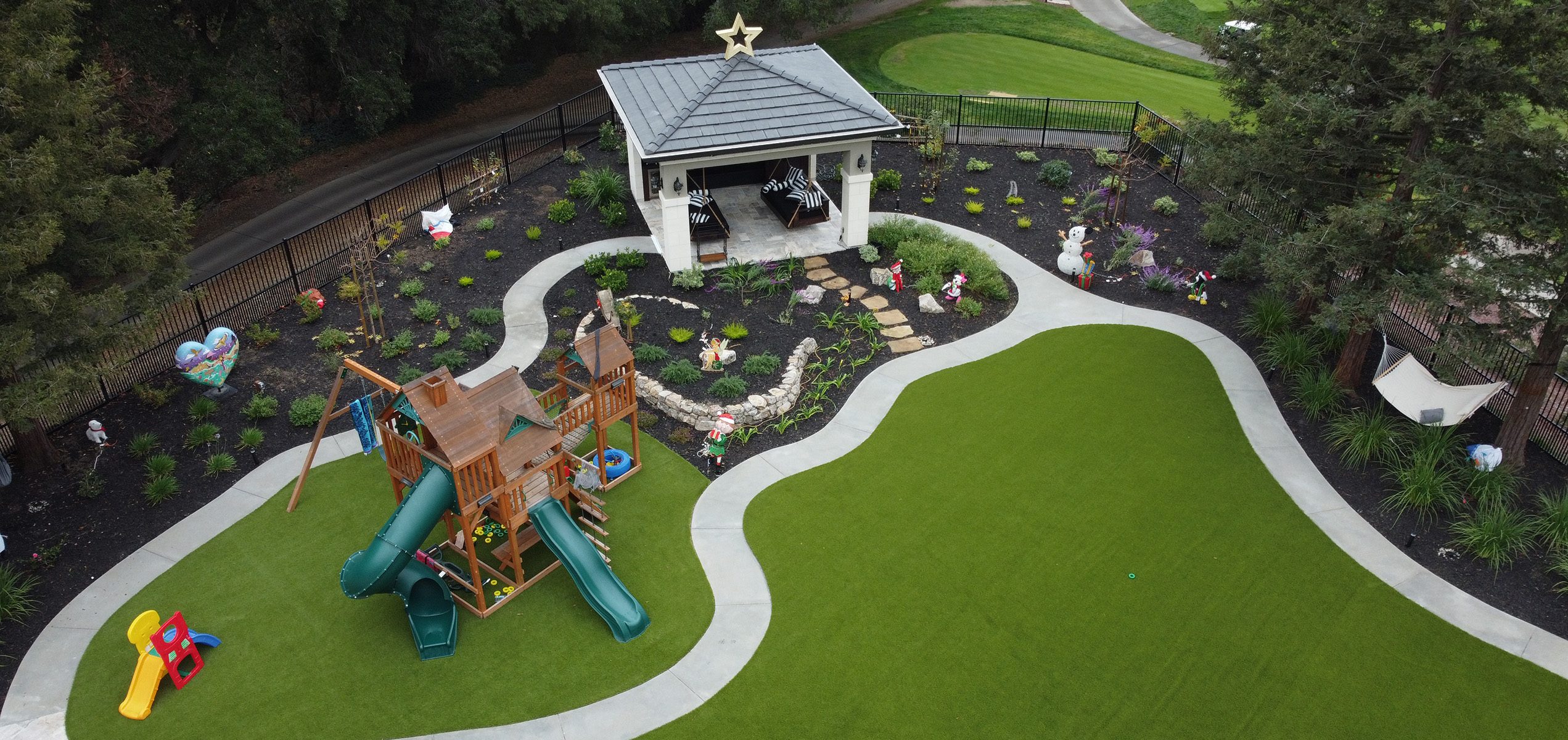 Artificial playground turf from SYNLawn Sacramento is changing the way we and others design playgrounds in Sacramento, CA. A trip to the playground is a fantastic way for kids to unwind, explore, and hang out with friends. As parents, we enjoy seeing our kids play and just be kids. Unfortunately, we are also aware that…
Read More

→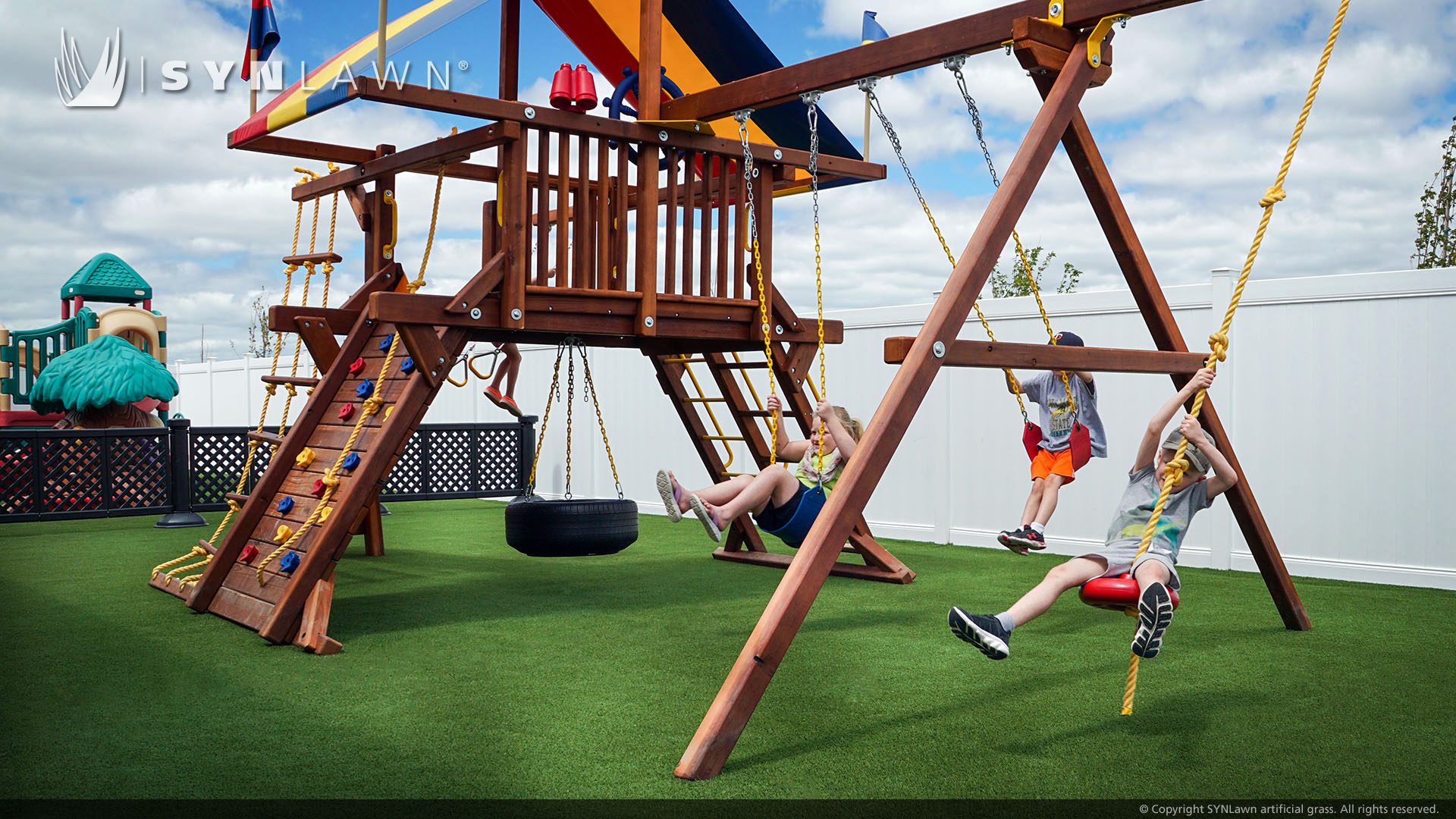 Making playgrounds in Sacramento, CA is simple with artificial playground turf systems from SYNLawn Sacramento. Playtime is meant to be a carefree and fun experience. At SYNLawn Sacramento, we aim to ensure this is the case for all playgrounds and play areas in the Sacramento area. Our SYNLawn synthetic playground grass is manufactured with plant-based…
Read More

→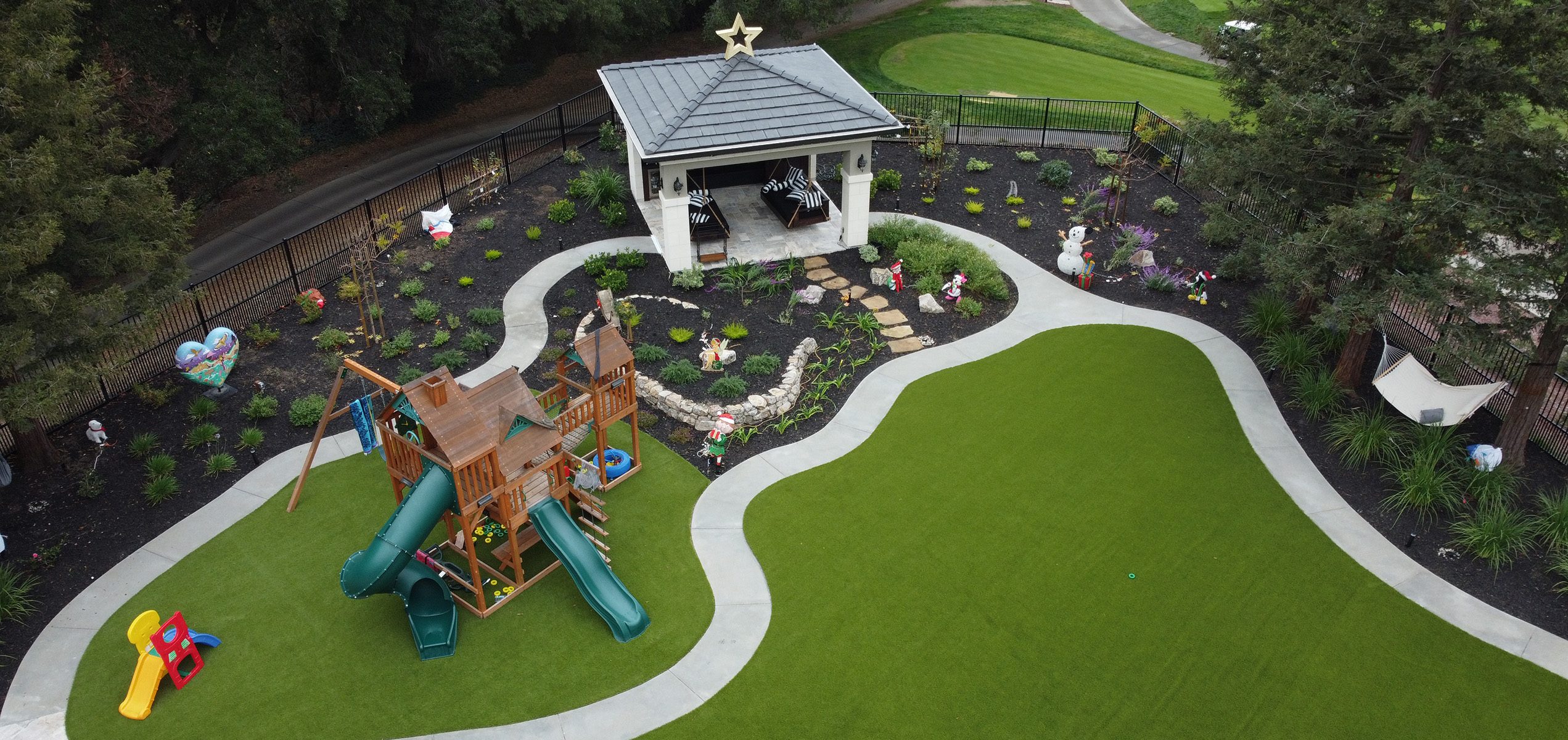 At SYNLawn Sacramento, our artificial grass has come a long way from the 70s and is presently a highly realistic alternative for traditional grass in Sacramento, CA. At times, it can even be difficult to tell at first glance whether or not our SYNLawn synthetic grass is actually synthetic. Our team takes great pride in…
Read More

→