USDA-Certified Sacramento Artificial Grass
At SYNLawn Sacramento, our team offers unique USDA-certified artificial grass for homes, businesses, and more in Sacramento, CA. SYNLawn is the one and only company to manufacture and distribute USDA-Certified artificial grass. Our synthetic grass – with this certification – demonstrates our capacity to include an amazing 60 to 80% bio-based content into our SYNLawn turf. This is because, at SYNLawn Sacramento, we are committed to meeting the growing demand for environmentally sustainable grass alternatives. We believe it is our duty as an industry leader to explore every opportunity that we have to increase our arsenal of eco-friendly artificial turf.
For many years, our team has worked closely with American soy farmers in order to locally source earth-friendly materials, including sugar cane and soybean oil. We utilize these materials to replace harmful components, such as petroleum, from our manufacturing process. Working with them allows us to open the door to brand-new job opportunities for future American farmers that are as passionate about sustainability as we are.
All SYNLawn products are manufactured at our in-house facility in Dalton, GA. This 400,000 sq ft facility is ISO 9001 certified and allows us to control the quality of our turf at every step of our process as well as meet environmental standards. As a result, SYNLawn Sacramento synthetic turf will help conserve thousands of gallons of water, significantly reduce carbon emissions, and prevent our faux grass from ending its lifespan in a local landfill.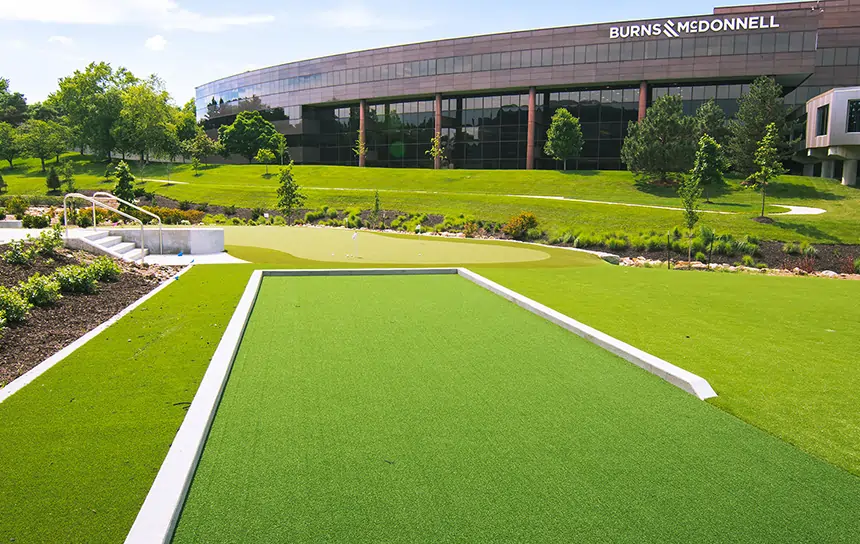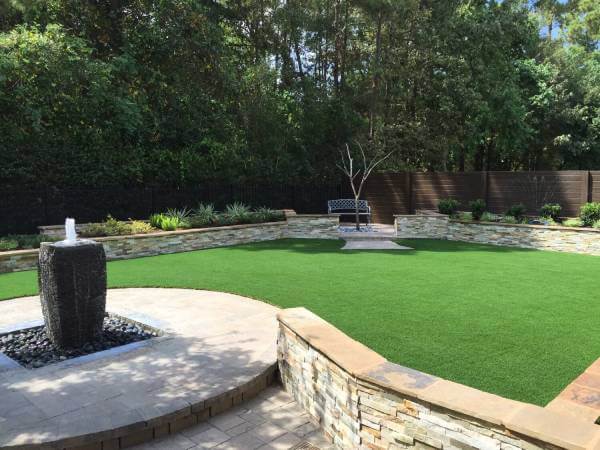 Our Green Technology: EnviroLoc+™ 
In addition to new job opportunities and earth-friendly materials, working with US soy farmers has led us to create one of our many technological feats: EnviroLoc+. This artificial grass backing technology is responsible for replacing the first 60% of petroleum and other components necessary for USDA certification. The EnviroLoc+ two-part woven backing acts as a security system for our turf fibers to prevent shedding and increase the longevity of your installation.
In addition, EnviroLoc+ provides any landscape or application in Sacramento, California with the highest drainage rate capable of synthetic grass. With a drainage rate of up to 1,200 inches per hour, you will be able to resume your outdoor activities almost immediately after rain falls, something is spilled, or pet waste is cleaned up.
Contact Us At SYNLawn Sacramento to Learn More About USDA-Certified Artificial Turf!
At SYNLawn Sacramento, we offer homes, businesses, and more in Sacramento, CA unique, USDA-certified artificial grass that is incredibly eco-friendly. For many years, the team at SYNLawn Sacramento has worked tirelessly to innovate our Sacramento artificial grass. This is accomplished through technological advancements, incredible safety standards, and upholding the high regard we have for protecting our environment. To learn more about all of the features and inherent benefits of our USDA-certified Sacramento artificial turf, contact us today to schedule a free consultation!
Please fill out all mandatory fields with an astrerisk *
Your information will be held confidential with our company.