Commercial Artificial Grass Lawns in Sacramento, CA
SYNLawn Sacramento provides commercial artificial grass installation and services to all of Northern California.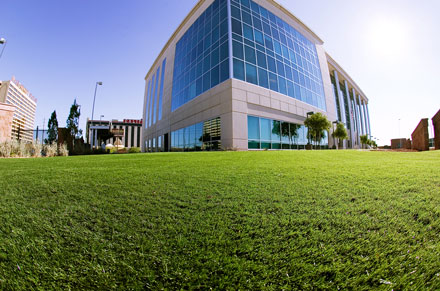 Having a beautiful commercial artificial grass lawn is a solid investment for savvy business owners that want a low-maintenance lawn that not only looks amazing, it also holds up year after year. At SYNLawn Sacramento we not only have vast experience installing synthetic turf for all types of businesses but we also take great pride in what we do.
Benefits of Commercial Synthetic Grass for Commercial Businesses
Some of the many benefits you can get from installing artificial turf on the premises of your business include:
Environmental Benefits
As strange as it may seem at first glance, synthetic grass can actually be more beneficial to the environment than naturally occurring grass. A major reason for this is that while natural grass may require strong chemical treatment in the form of fertilizers and pesticides, synthetic grass never needs chemical treatment.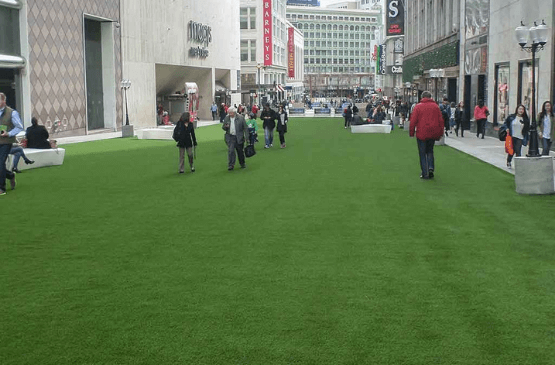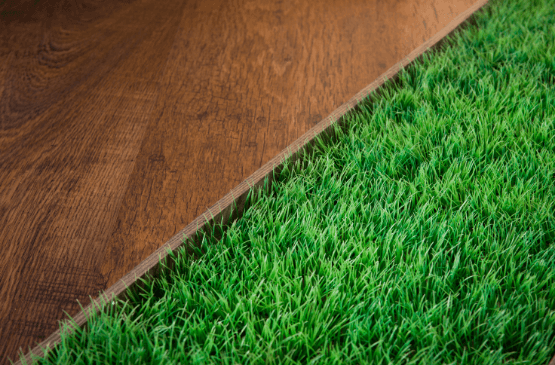 Water Savings
Water conservation is a red hot topic in California, given the scarcity of rainfall and extended drought. If you're concerned about the large volumes of water consumed by your lawn (and the corresponding water bill), then artificial grass is for you. It hardly utilizes any water for its upkeep and looks fabulously immaculate all year long.
Attract Customers
A healthy, manicured lawn can greatly enhance the visual appeal of your commercial center. This, in turn, can become a magnet for customers. One of the best ways to achieve this is through the installation of synthetic grass. By using artificial grass, you can be assured your lawn will look the part regardless of the time of year or the volume of foot traffic.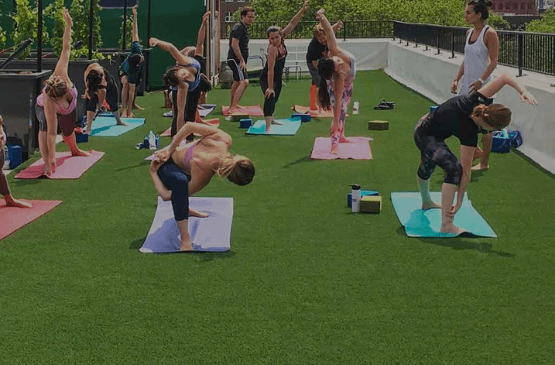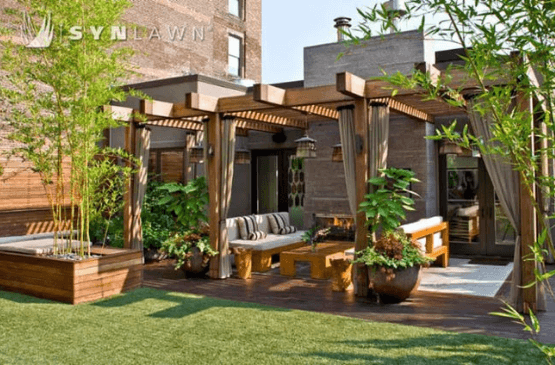 Uses of Artificial Grass in Commercial Businesses in Sacramento, CA
No matter the industry or field of your business, you can almost always find a use for commercial artificial grass lawns in your workplace.
Offices
Offices and commercial spaces are becoming more open to embracing the use of artificial turf in lieu of carpets. Artificial grass in an office environment is both aesthetically pleasing and relaxing, as it gives workers a greater sense of being closer to nature. Office administrators have also reported that synthetic turf has contributed to making the office space more stress-free.
Hotels
If you own a hotel, then synthetic grass can make for a fantastic addition. Luxurious green grass often gives a relaxing and pleasant feeling to customers in lobbies and hotel rooms. What better way to maintain green, healthy-looking grass at a hotel than to install artificial grass? Perfect for indoor uses as well as outdoor installations.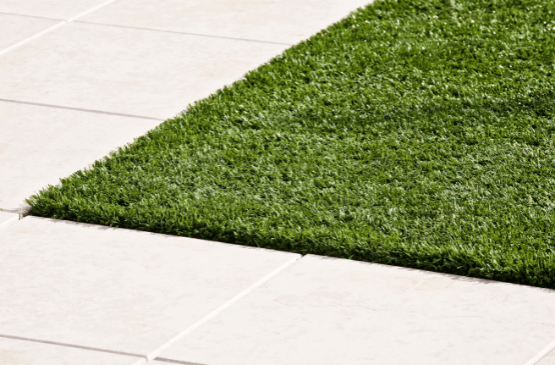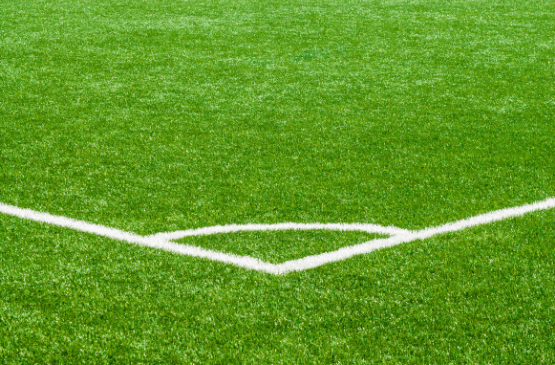 Sports Surfacing
There are plenty of sports today that require grassed surfaces for the comfort and safety of the players. These include soccer, football, and golf. Either one of them can significantly benefit from artificial grass. If you own a sports arena or field, then artificial turf should be a top priority. We also specialize in sports surfaces with our pour-in-place surfacing.
Day Care and Nurseries
If you own a daycare or run a children's nursery, installing synthetic grass in that location can be a great idea. Children require both ample space and safe space to play. Artificial turf can provide just that for the children in your business. We also feature our playground turf that lessens impact falls, preventing bruising and lessening the chance of injury.
Start With a Free Consultation
With all the benefits and uses of artificial grass, it is hard to resist the option. Our design experts are standing by, ready to assist you in creating the ultimate in commercial artificial grass lawns for your business. Contact us today to schedule your free consultation.
Commercial Lawn Applications
Get a free estimate by providing your information below:
Please fill out all mandatory fields with an asterisk *
Your information will be held confidential with our company.