Backyard Putting Greens in Sacramento, CA
SYNLawn is the best alternative for artificial backyard putting greens and golf greens in Sacramento and throughout Northern California. We provide low-maintenance synthetic grass greens in one-of-a-kind designs that mimic your favorite course.
Our exceptional artificial grass products are made in the USA using stringent quality control procedures. Furthermore, our synthetic golf greens do not require watering or the application of hazardous chemicals that adversely affect the environment.
That is why our golf turf has become a favorite for Sacramento residents and the surrounding communities of Rancho Cordova, Elk Grove, Davis, and Citrus Heights.
Sacramento hosts some of the most remarkable golf courses in Northern California. These attest to the region's love for the sport. In addition to public golf courses, residents have also been transitioning to artificial putting greens, and golf greens due to their low maintenance, time-saving and eco-friendly alternative to natural grass courses.
The experts here at SYNLawn Sacramento are also well versed in the design, customization and installation of full sized synthetic mini golf courses.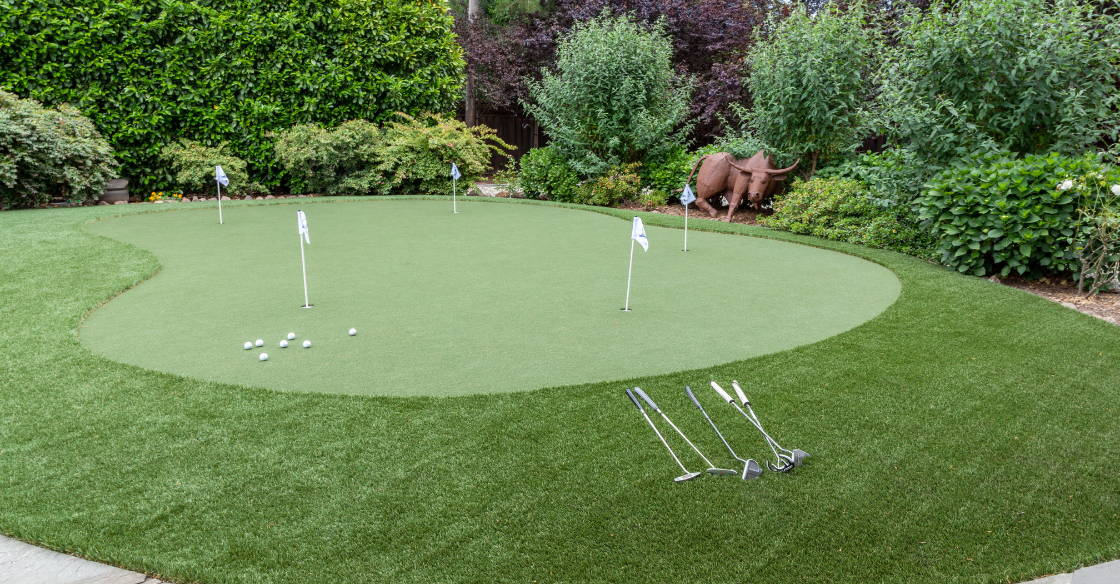 Why Backyard Putting Greens
Saves Time and Money
Golfers need to practice extensively to polish their game. This entails memberships and commuting to local golf courses. Over time this can be both costly and time-consuming.
To add to the inconvenience, these golf courses close at night, during holidays, and when they're undergoing maintenance.
Installing your own backyard putting greens eliminates the need to commute to distant golfing greens. It also allows you to play and practice at any time of the day or night.
With more opportunities to play, this can significantly improve your golfing skills.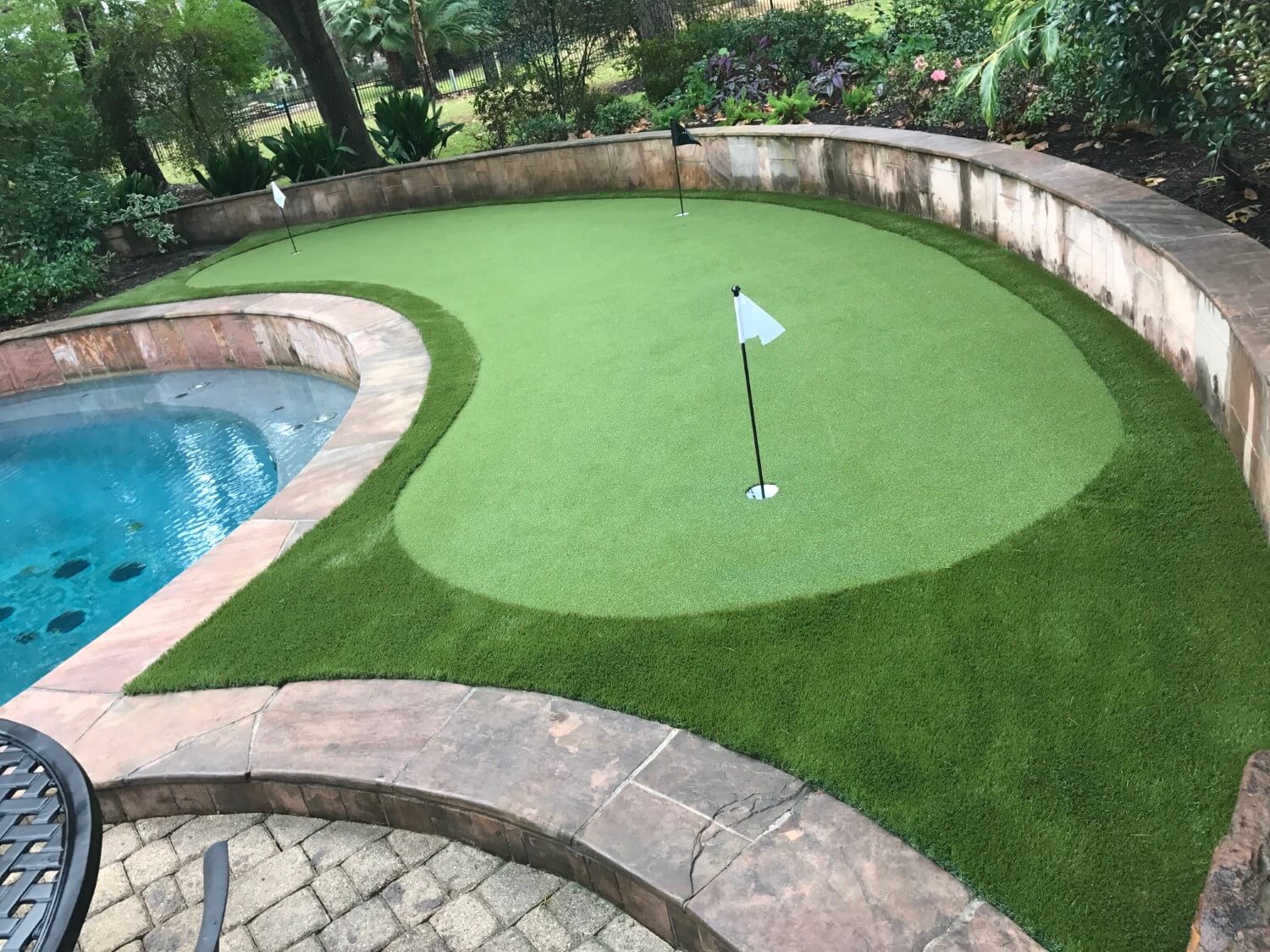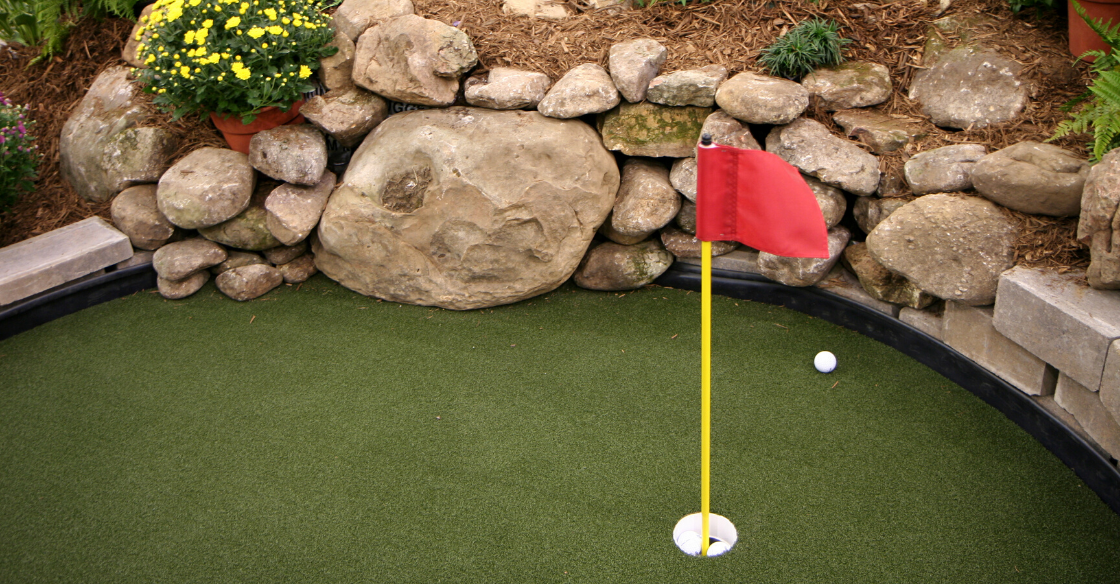 Our backyard putting greens can significantly improve the visual appeal of your property (and even the neighborhood). Imagine transforming your otherwise unremarkable backyard into a lushly green oasis that draws the attention of your neighbors.
Furthermore, our synthetic golf greens can be customized to match the theme and decor of your backyard.
A low maintenance artificial putting green or synthetic golf grass adds beauty and enhanced value to your home. This is particularly beneficial in the event you ever do plan to sell your home.
Let us examine why our customers continue to rave about our signature backyard golfing greens.