The Top Choice for Eco-Friendly Artificial Grass in Sacramento, CA
SYNLawn Sacramento artificial grass is revolutionizing the industry by providing a plant-based and environmentally friendly alternative to real grass. When you choose SYNLawn, you will no longer need to worry about a negative environmental impact associated with synthetic turf. Not only have we designed our synthetic grass with plant-based and recyclable materials, but we made sustainability a top priority in every stage of our product life cycle from raw materials and manufacturing to years after the completion of our artificial turf installations.
We believe that it is our responsibility to give back to our environment. Rather than utilize materials that increase the size of our carbon footprint, we knew that we could change the industry by providing the highest quality eco-friendly artificial grass.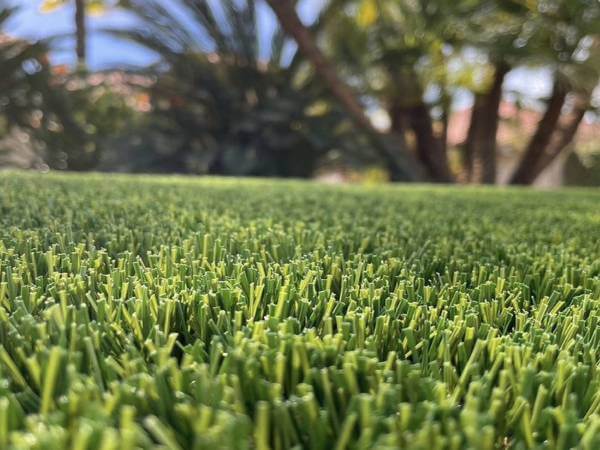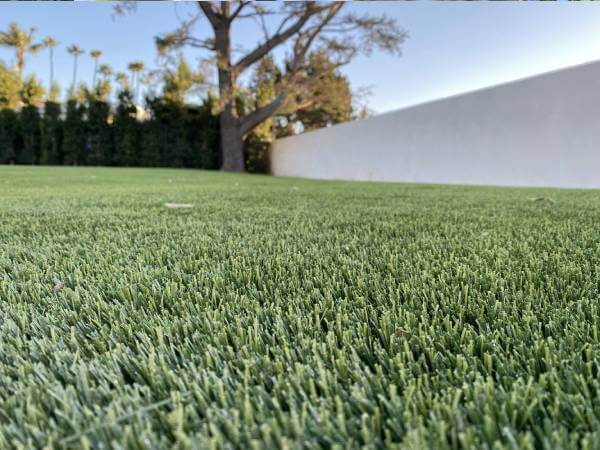 SYNLawn® is the Only USDA-Certified Distributor of Artificial Turf
Our competitors give it their all to match up to our products, but at the end of the day, SYNLawn is the only provider of USDA-certified artificial grass products. Achieving this certification is not something as simple as asking for approval. Products that boast a USDA certification must contain more than 60% bio-based content. SYNLawn confidently meets this standard and in some cases, offer up to 80% plant-based material in its products. This achievement couldn't have been made possible without our more than 50 years of experience and dedication to researching and developing environmentally sustainable alternatives.
We continue to explore innovative methods to remain ahead of the competition since the potential for plant-based synthetic grass is limitless. Working with our customers and partners can help us deepen our commitment to environmental sustainability.
Synthetic Grass Saves Both Time and Money
Our clients benefit from all the time and money they save by switching to Sacramento artificial turf for residential and commercial installations. With the use of our eco-friendly features, we are able to save property owners money on maintenance and water bills. No more carbon-emissions released from mowing, and we are able to promote water conservation by eliminating the need for watering.
To get the lush, luxuriant aesthetic we all desire, traditional sod requires endless hours of upkeep. When you move to SYNLawn products, this is no longer the case. You won't have to spend money on maintenance staff or time mowing the grass, and your carbon footprint will be reduced in the process. Our customers enjoy savings of up to 70% on their water bills by eliminating the need for costly irrigation and watering. SYNLawn makes it easy to spend more time on what matters to you!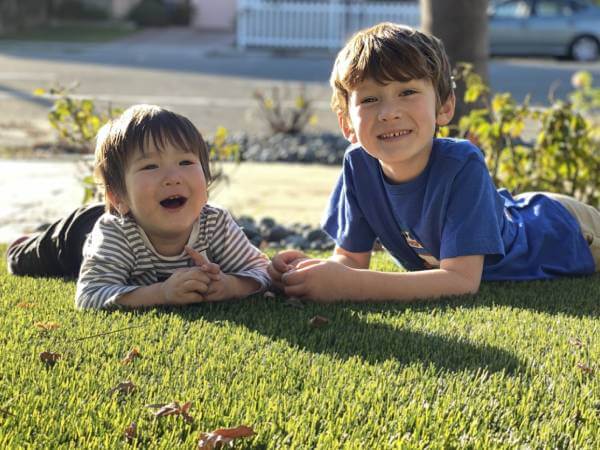 Our Partnership with US Soy Farmers
By employing soy-based components in the creation of our artificial grass, SYNLawn artificial turf contributes to a more sustainable future. To make our eco-friendly products feasible, SYNLawn collaborates closely with US soy farmers. Working with them not only makes our goal achievable but also provides new career opportunities. Furthermore, several of our technical innovations, such as our EnviroLoc+ green backing system, have been made possible by the use of environmentally friendly materials such as sugar cane and soybean oil.
Are you ready for a free consultation?
SYNLawn continues to revolutionize the way grass alternatives are manufactured here in the United States. It is our mission to provide commercial and residential customers with responsible landscapes that give back to our planet. With our partners by our side and endless possibilities to be researched, we can continue to move toward a brighter ecological future. For more information on all of our products and services as well as what makes SYNLawn the most eco-friendly manufacturer of artificial grass, contact us today for a free consultation!
Please fill out all mandatory fields with an astrerisk *
Your information will be held confidential with our company.