Granite Bay, CA Artificial Grass Installation
Reclaim the time and money once spent on maintenance and put it towards your family, hobbies, and fun with SYNLawn artificial grass in Granite Bay, CA. Residents of Granite Bay are living their lives more freely thanks to our ultra-realistic and low-maintenance turf collection. Businesses and homeowners are enjoying the luxurious appearances and behaviors of real grass without frequent mowing, watering, and pulling weeds. Granite Bay synthetic grass is perfect for lawns, landscapes, dog parks, patios, rooftops, decks, golf greens and so much more. All designed to create lasting, life-long impressions that aren't found with natural sod or alternative turf brand.
SYNLawn artificial turf in Granite Bay, CA offer exclusive features and technologies that are the result of more than 50 years of research and development. During this time, we took into consideration the aesthetic appeal of a natural, glowing green lawn as well as the versatility and functionality requirements to meet the needs of our clients. For example, commercial properties rely on SYNLawn to help them ensure a positive first impression for their customers. Substantial amounts of time and money is then focused on enhancing their customer's experience and satisfaction rather than on costly equipment, maintenance crews, and water bills. Granite Bay artificial grass offers superior durability and performance to withstand heavy foot traffic as well as provides a number of strict safety features such as IPEMA certification and Class A Fire Ratings to ensure the safety of those who visit their property.
Super Yarn™ technology – the combination of three unique enhancements: Sanitized® antimicrobial for cleanliness,
StatBlock™ for the prevention of static accumulation, and
DualChill™ IR reflective technology to prevent surfaces from fading in the sunlight
HeatBlock™ technology keeps our surfaces 20% cooler than any alternative brand
Increases property value by utilizing and enhancing unused areas
Kid and pet-friendly landscape solutions perfect for playgrounds, play areas, and dog runs
Promotes environmental friendliness, water conservation, and carbon footprint reduction
The first and only company to offer USDA-certified products with 60% or more bio and plant-based content
Made in the USA with recyclable and plant-based materials
A turf solution backed by the strongest warranty against reflective light for installations in direct contact with window light reflection
Unmatched lifetime warranty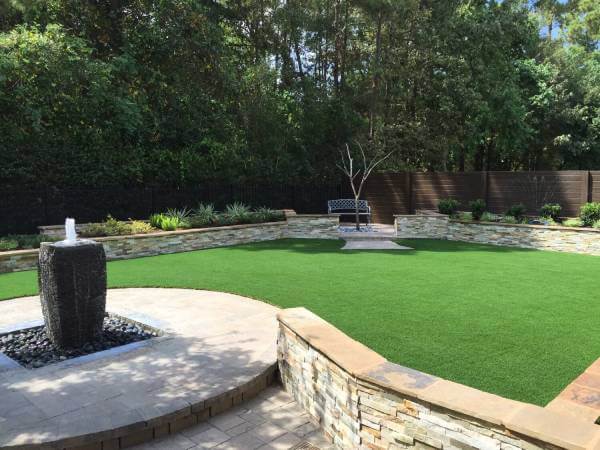 SYNLawn is an eco-friendly company and one of our highest priorities is furthering our commitment to environmental sustainability. In response, we work with US soy farmers to ensure that our products meet environmental standards. With their help, we can locally source materials including sugar cane and soybean oil to significantly reduce our use of petroleum-based components. This not only allows our products to be recyclable, but it also helps our customers preserve water, and prevent our products from impacting local landfills negatively.
Granite Bay, CA Golf Greens and Putting Green Turf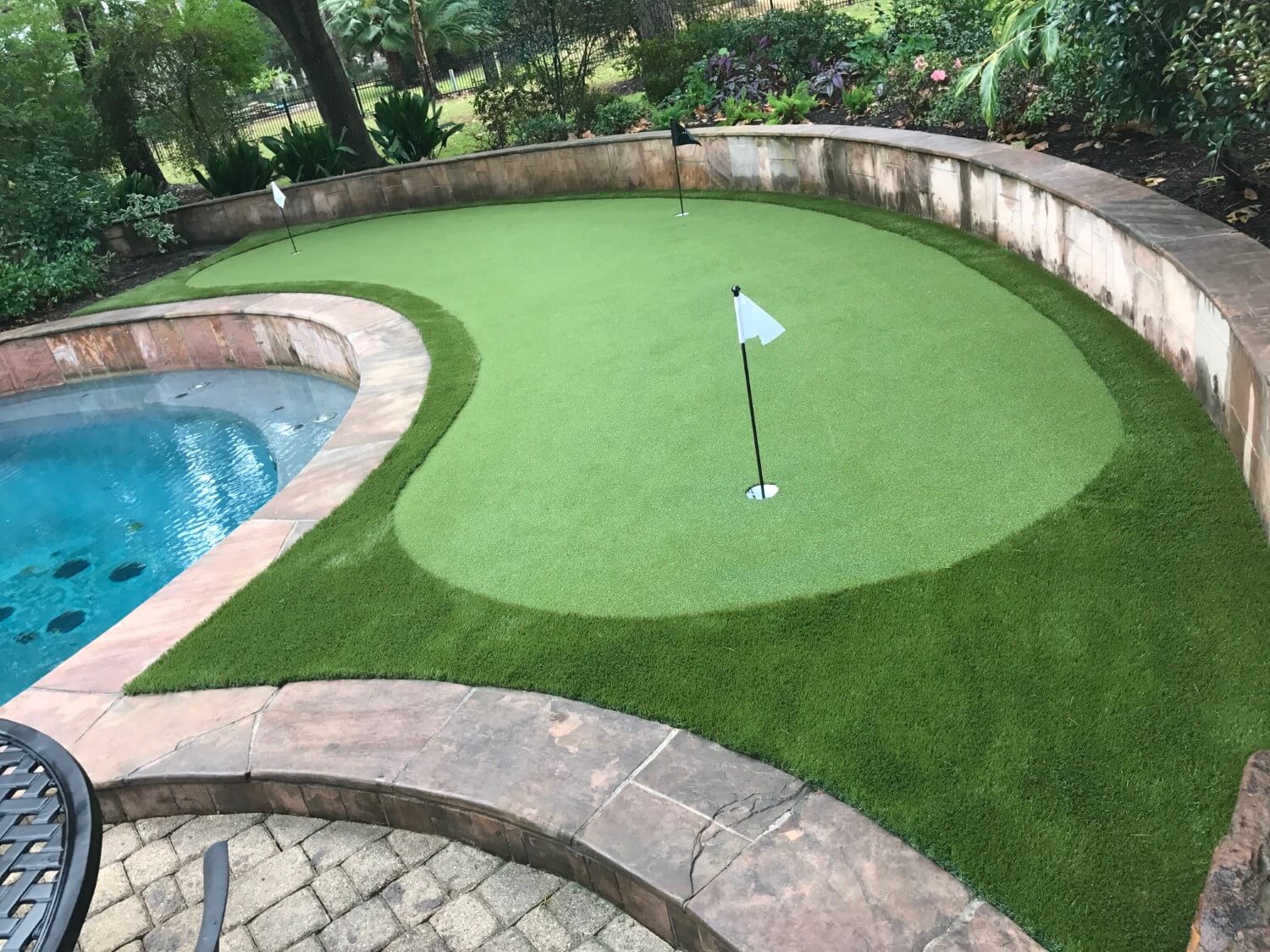 The professional performance and reliability of your favorite golf course can now be found in the comfort of your own home, in your employee lounge, at your business, and more. SYNLawn partnered with golf professionals and highly skilled engineers to create state-of-the-art golf turf and putting greens that mimic real grass as closely as possible. Nearly zero maintenance is required to keep Granite Bay putting greens from SYNLawn looking their best throughout the year. Our golf products are designed to endure strike after strike and withstand high activity and foot traffic.
SYNLawn putting greens in Granite Bay, CA offer several features including:
Realistic putt with a true-to-life ball performance such as ball roll, ball bounce, and slow-down properties
Highly resilient surface to practice chip shots
No water can settle beneath the turf and wash the base out
Superior drainage prevents the backfill of water and growth of mold in cups
Ability to install LED cup lights, bunkers, sand traps, slopes, and more
Engineered by an ex-NASA engineer to imitate the look and performance of natural grass as close as possible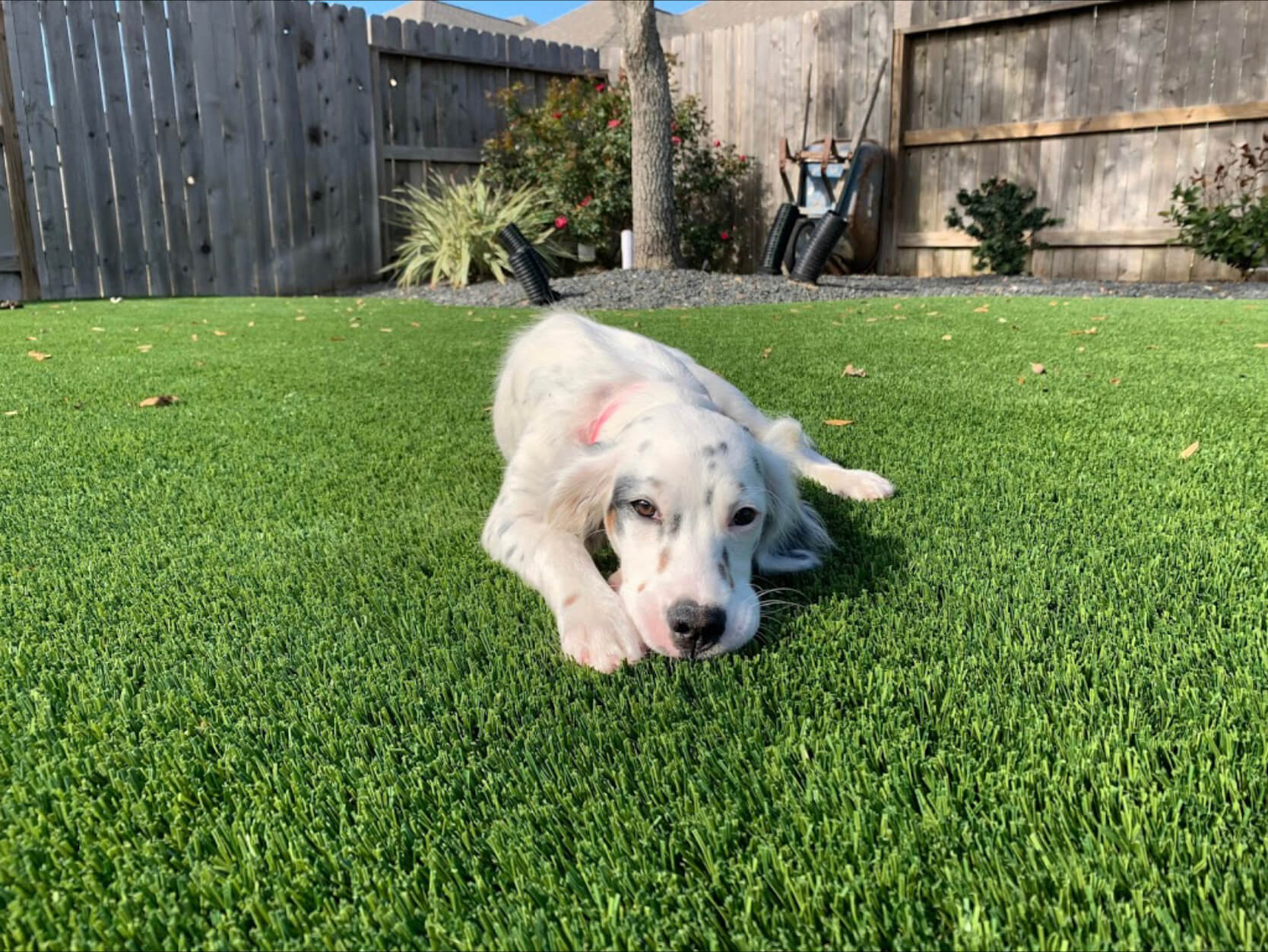 Are you ready for a free consultation?
With every new product, we strive to provide the safest, cleanest, and 'greenest' experience to each and one of our clients. From large-scale commercial projects to your own backyard, SYNLawn is dedicated to delivering the highest level of customer service and the most precise installation. We work in partnership with industry professionals including architects, landscape designers, general contractors, construction companies, and more to deliver a top-tier experience, each and every time we start a new project. For more information about our Granite Bay artificial grass installation services, contact SYNLawn Sacramento today to schedule a free consultation!
Please fill out all mandatory fields with an astrerisk *
Your information will be held confidential with our company.