Artificial Grass Installers in El Dorado Hills, CA
SYNLawn is the leading provider of El Dorado Hills artificial grass. Only with SYNLawn artificial turf can you enjoy the most realistic, technologically advanced, and eco-friendly artificial lawns. SYNLawn has over 50 years of technological innovations under their belt to offer landscapes with an assortment of unique benefits such as cooler surface temperatures, superior drainage, antibacterial-infused turf fibers, LEED® points and more. The modern, plant based synthetic grass fibers used by SYNLawn replicate the look and feel of natural grass without laborious and time-consuming maintenance requirements.
Without the need for watering, mowing, reseeding, edging, or frequent treatments with insecticides, you can happily reinvest your time and money into new projects or hobbies. Artificial grass in El Dorado Hills allows you to do just that. If you have children or pets and are hesitant to use harmful chemicals to improve the overall quality of your landscape, our synthetic lawns are the ideal solution. In addition, because our synthetic grass consumes less water, you are simultaneously helping the environment and saving money on water bills. In fact, many of our customers save anywhere between 50-70% on their water bills!
We work closely with farmers throughout the USA to source renewable materials such as soybeans and sugar cane to manufacture our products with. We manufacture all of our synthetic grasses in-house in our own facility in Dalton, GA, to ensure that we meet high environmental and quality standards at every stage of product development. As a result, we have proudly become the first artificial grass manufacturer to provide customers with USDA-certified grass alternative; a feat that is not so easily achieved! To do so, products MUST include a minimum of 60% bio-based contents. Not only do we meet this standard but can confidently offer products that offer bio-based contents of up to 80%!
SYNLawn products are designed to offer versatility, superior durability, and high performance. As a result, El Dorado Hills artificial grass can be used for a wide range of applications such as:
Residential lawns
Commercial landscapes
El Dorado Hills playground surfaces
Dog parks & dog runs
Putting greens and tee lines
Roofs, decks, patios, and more!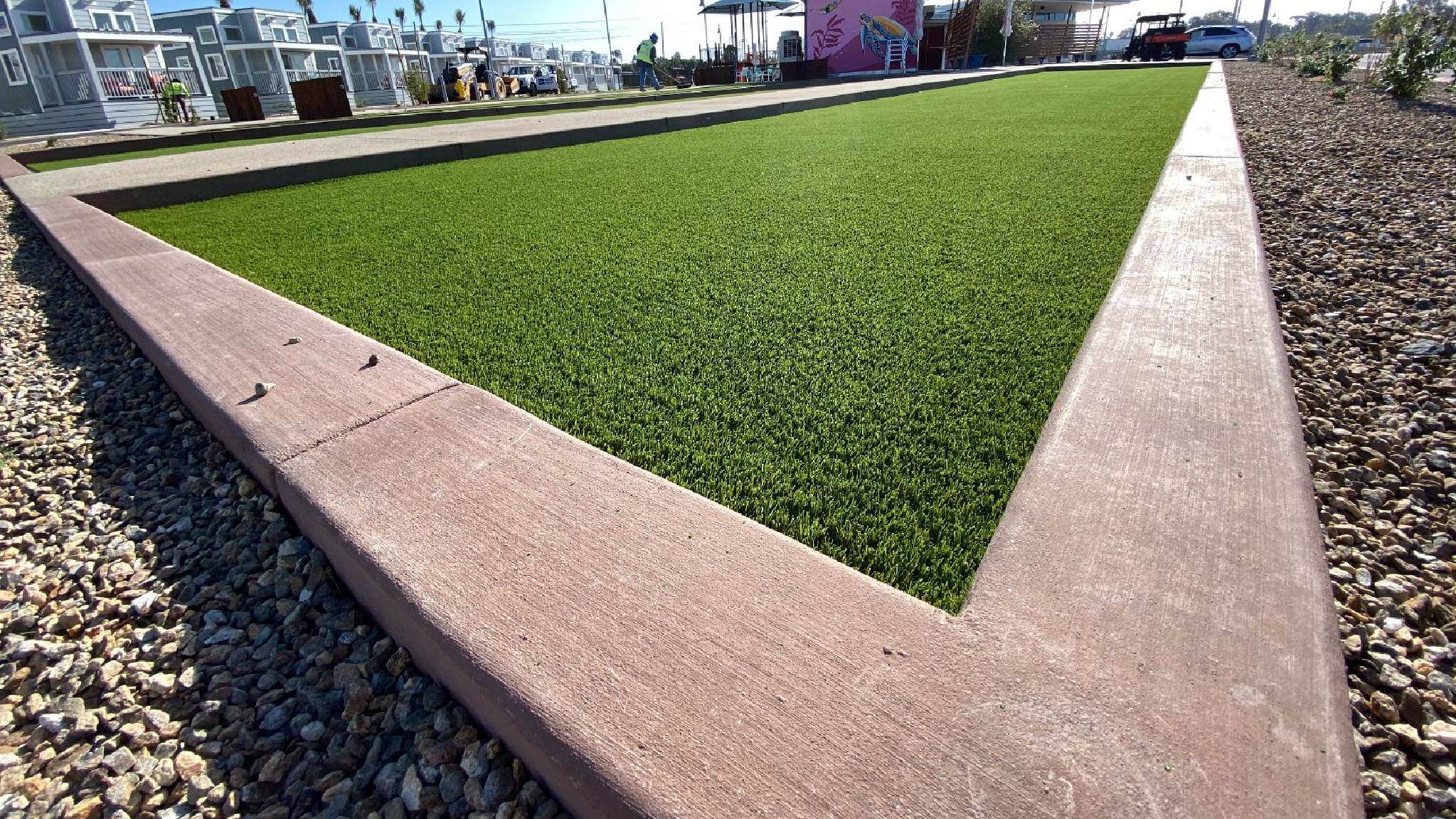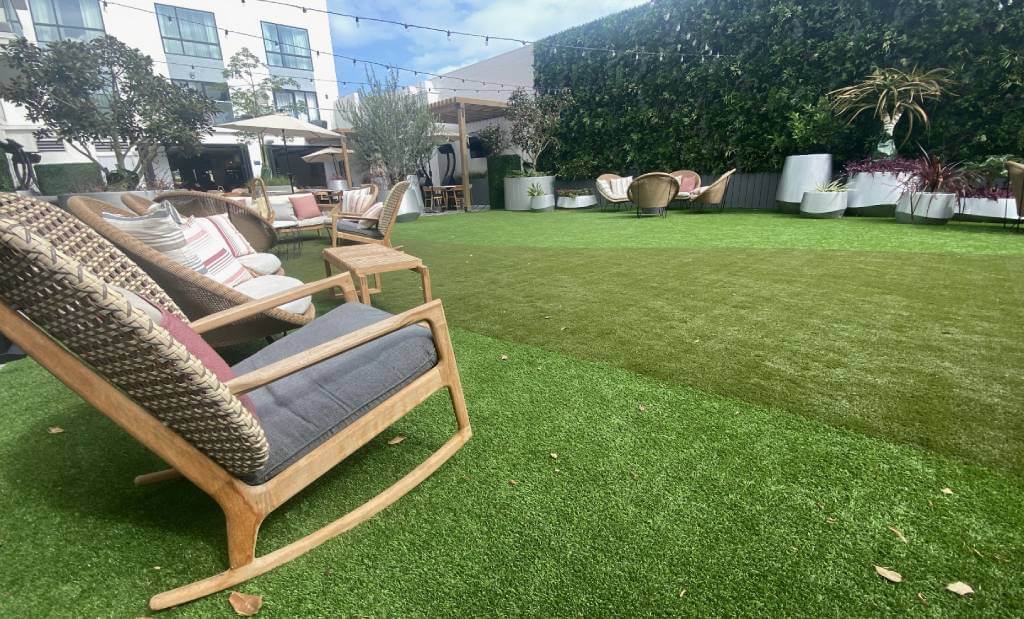 Additionally, one of the highest priorities at SYNLawn is safety. We offer IPEMA-certified, El Dorado playground turf systems that help protect our children from common injuries and abrasions that may occur during playtime. In the event that an accident occurs, you can rest assured knowing that El Dorado Hills playground surfaces can cushion falls of up to 10 feet to help protect against more serious injuries. Underneath our playground turf systems, we can also install shock absorption padding to prevent serious head injuries and provide more comfortable playground surfaces.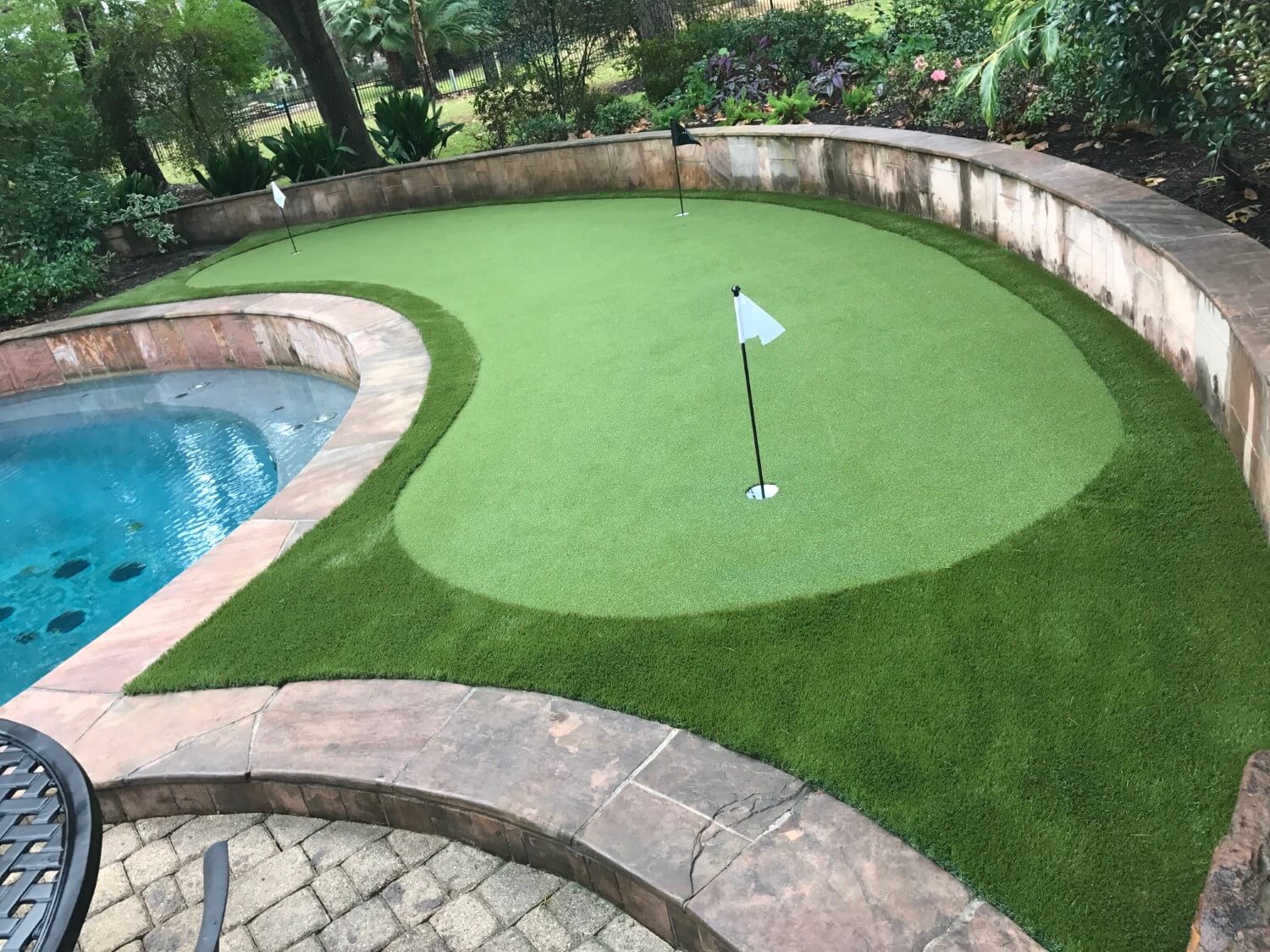 Schedule a Free Consultation Today!
SYNLawn is dedicated to offering El Dorado Hills artificial grass solutions for any application! We strive to offer the highest level of customer service and the precision installations at every job. SYNLawn Sacramento is fully licensed and insured to complete any project from small residential lawns to multimillion-dollar commercial projects. We work closely with landscape architects, landscape designers, city planners, general contractors and more, to create cleaner, safer, and more environmentally conscious landscapes throughout El Dorado Hills and surrounding areas!
For more information about our El Dorado Hills artificial turf installation services and products, contact SYNLawn Sacramento to schedule a free consultation today!
Please fill out all mandatory fields with an astrerisk *
Your information will be held confidential with our company.