At SYNLawn Sacramento, our artificial grass has come a long way from the 70s and is presently a highly realistic alternative for traditional grass in Sacramento, CA. At times, it can even be difficult to tell at first glance whether or not our SYNLawn synthetic grass is actually synthetic. Our team takes great pride in being a distributor for an industry leader, and, as a result, we offer some of the most realistic artificial grass on the market.
SYNLawn has more than 20 years of experience in artificial turf and continues to find new ways to innovate both our collection of grass alternatives and the market for them. We have worked tirelessly to ensure that our products replicate the appearance and behavior of conventional grass as closely as possible. We do so in our ISO 9001-certified manufacturing facility in Dalton, GA. Here, we can quality control every square inch of our synthetic turf to ensure that every customer receives a consistent and ultra-realistic luxury lawn, landscape, or putting green.
Multicolored Yarn and Dense Thatch
At SYNLawn Sacramento, we recognize that traditional grass is not all one color. In fact, it is the difference in shades that gives turf more dimension and a unique appearance compared to other turf options. Our Sacramento synthetic grass utilizes multicolored blades and thatch to create a realistic appearance. A dense layer of thatch supports grass blades in an upright position and holds an antibacterial infill. In addition, we utilize nylon turf blades that are UV stabilized to prevent fading and provide lasting vibrance for many years with minimal maintenance.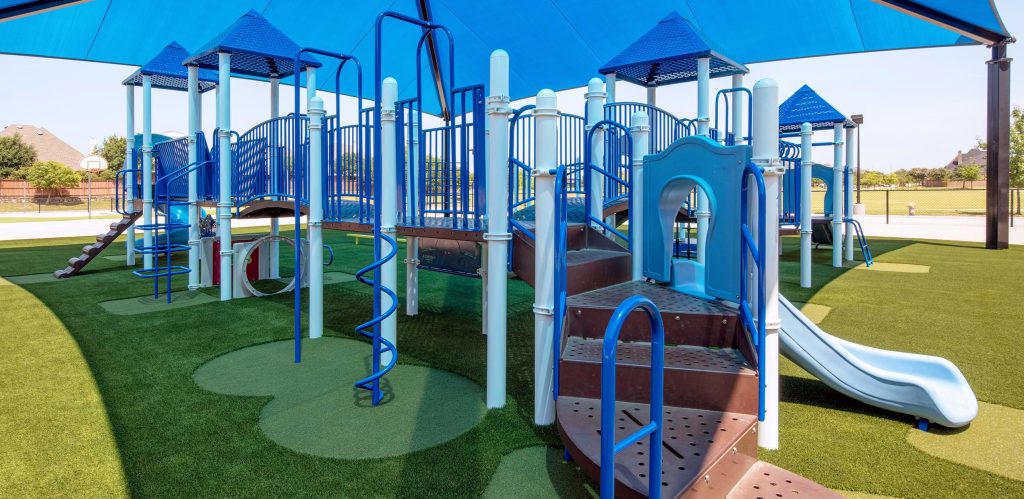 Lush Pile Height
Another major factor that plays into the realism of your artificial turf lawn is pile height. We offer a growing catalog of options in Sacramento, California, with varying pile heights, so you can achieve the lawn aesthetic you desire. For example, if you are looking to design a landscape that will be resistant to heavy foot traffic, you would want to install a lower pile height, so you can provide the most resilience to deterioration over time.
Higher Synthetic Turf Yarn Count
Cheaper alternatives across the market will only lead to lower yarn counts and an obvious difference in quality. At SYNLawn Sacramento, we provide high-quality faux turf made with an exceptionally high yarn count. Higher yarn count options help create a lush, full lawn that looks better, feels better, and performs better over longer periods of time for homes, businesses, and other applications.
Locked In Synthetic Grass Blades
Oftentimes, synthetic grass can lose its realistic appearance due to tearing or fiber loss. To avoid this, we created our exclusive EnviroLoc+ backing system. EnviroLoc+ effectively locks in turf fibers to prevent shedding. In addition, EnviroLoc+ is made with plant-based materials that make it renewable and recyclable, furthering its ability to last for years in Sacramento, CA while remaining astonishingly beautiful.

Made in The USA
There are many options for artificial turf across the globe, however, customers will run into more long-term issues when buying products outside of the US. All of SYNLawn's grass alternatives are manufactured here in the US with the help of American farmers. With their help, we can locally source eco-friendly materials to meet environmental standards, open the door for new job opportunities, and continue to create some of the most realistic artificial turf that Sacramento has to offer.
Contact Us Today to Schedule Artificial Grass Installation!
If you are ready to switch from traditional grass to highly realistic and beneficial artificial grass for your home or business in Sacramento, CA, trust us at SYNLawn Sacramento. We want to work with you and help bring your landscaping dreams to life! We offer artificial grass at the most affordable pricing – with payment plans available to fit every budget. For more information about SYNLawn Sacramento and all of our services, contact us today and schedule your free consultation!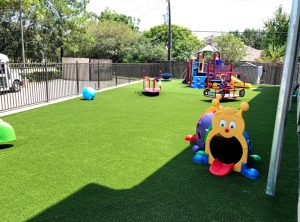 If you're a parent, you know just how important playgrounds are for kids. Children one year and up often use playgrounds for exploration, friend-making, games, and building gross motor skills such as climbing, jumping, and swinging. Playgrounds are integral to the development of kids' social skills, athletic abilities, and imagination! For these reasons, it's important…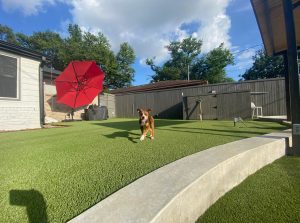 One of the greatest joys in the world is being a pet owner. However, many pet owners know that dogs and the law are not a match made in heaven. If you let your furry pal loose on the lawn, you'll have dead grass, yellow and brown spots, and holes. There are also safety issues for your…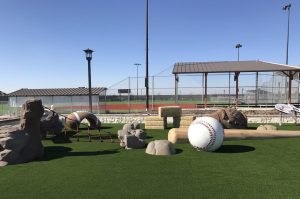 Thanks to advancements in synthetic grass construction, artificial turf looks a lot different than it used to. In the past, fake grass looked and felt like cheap plastic, but today you can customize almost every aspect of your chosen turf, from the color to the hatching to the height to create a realistic landscape with…