If you're a parent, you know just how important playgrounds are for kids. Children one year and up often use playgrounds for exploration, friend-making, games, and building gross motor skills such as climbing, jumping, and swinging. Playgrounds are integral to the development of kids' social skills, athletic abilities, and imagination! For these reasons, it's important for construction companies, city planners, and neighborhood committees to choose the right materials for the layout and composition of a playground. As one of the most versatile outdoor materials on the market, turf is a great addition to any playground. Below are a few reasons you should consider using turf in a playground design:
Totally safe for kids
When you're designing a space for kids, safety always comes first. The newest artificial turf looks and feels like real grass but has noteworthy perks, such as being water-resistant and wheelchair-accessible. It also provides good traction to prevent unnecessary falls. Unlike dirt, wood chips, or sand, there's also no risk of small children ingesting it accidentally and possibly choking. Added bonus? Artificial turf is much cheaper and looks much more natural than rubber! However, if you still prefer rubber play surfaces, SYNLawn offers a compact rubberized surface safe and durable for most play areas.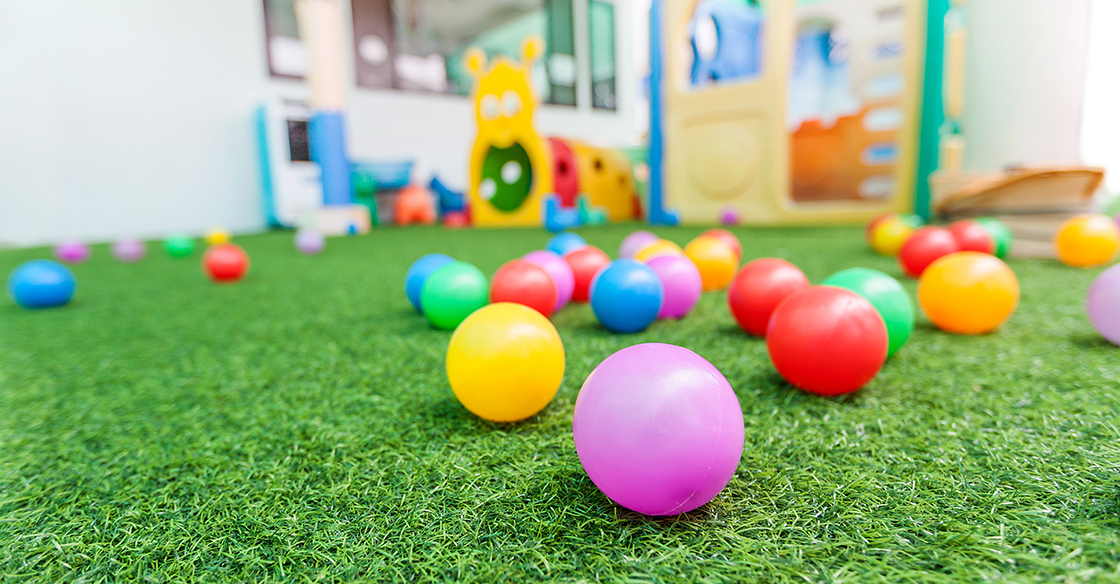 Great for water-related activities
We all know how much kids like to play with water. Water-balloon games, kiddie pools, super soakers—you name it. A playground is a great place for hosting these activities… as long as the ground is water-repellent! While real grass can quickly form slippery puddles and mud pits, turf is water-resistant and provides a safe, reliable surface for water play. If you are thinking about installing a pool at home or in a neighborhood, turf is also a great addition to the surrounding areas since it will not soak up the water and it provides a non-slip surface. For parents, this means fewer injuries and unhappy kids! Plus, artificial turf manufacturers now make turf that looks like real grass, so you don't have to give up the real grass "feel."
A good alternative to sand, dirt, or real grass
Many playgrounds feature a central sandpit or simply use sand around the playground structures. While sand can be fun for kids to play in, it has a couple of issues for parents: 1) it's tough to clean up after playtime is over, and 2) it's not safe for small children who may try to eat the sand and risk choking. This means more monitoring from the parents, which can be tough (especially if you're looking after more than one child). Dirt presents many of the same issues, along with the difficult stains in your children's clothes. Another common choice for playgrounds is real grass, but the upkeep alone is incredibly difficult for maintenance staff. Plus, as mentioned earlier, it doesn't have the same benefits when it comes to water-related activities.
Consider artificial turf
There are a number of other popular materials out there on the market for playgrounds (rubber mulch, engineered wood fibers, pea gravel, to name a few) but artificial turf outshines all these options in both cost and practicality. If you are a parent, consider artificial turf installation for your child's next playground!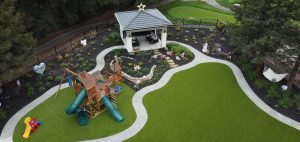 At SYNLawn Sacramento, our artificial grass has come a long way from the 70s and is presently a highly realistic alternative for traditional grass in Sacramento, CA. At times, it can even be difficult to tell at first glance whether or not our SYNLawn synthetic grass is actually synthetic. Our team takes great pride in…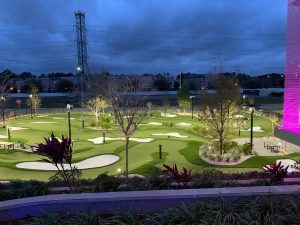 Practicing your short game has never been easier than with the revolutionary Sacramento putting green turf from SYNLawn. Never before has it been easier to enjoy your favorite from the comfort of your home while improving your golf scores. Nearly 80% of shots are lost to par in the short game (125 yards around the…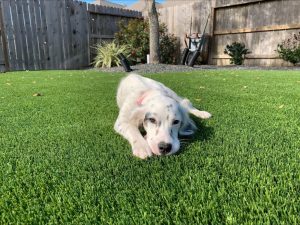 SYNLawn understands the role that pets play in our lives. As a result, we knew we had a responsibility to create Sacramento artificial grass specifically for them. We designed fake grass for dogs to accommodate all of your landscaping needs as well as provide your pet with the safest and cleanest surface to play on.…