One of the greatest joys in the world is being a pet owner. However, many pet owners know that dogs and the law are not a match made in heaven.
If you let your furry pal loose on the lawn, you'll have dead grass, yellow and brown spots, and holes. There are also safety issues for your pets if you are using pesticides on your lawn. It's a fact that a well-maintained lawn and pets just don't mix.
For pet owners who don't want to deal with not-so-pet-friendly lawns, there's always artificial turf for dogs. Artificial grass enhances your yard appeal and is great with pets. Let's take a look at some of the well-known benefits of artificial turf.
1. Easy to Clean
One main benefit of artificial turf for dogs is that it's easy to clean. Your cleanup basically boils down to hosing down the turf to remove any liquid or solid waste. Larger debris is easily spotted and picked up.
Unlike traditional grass, you don't have to worry about mud with turf. This means there are no more unsightly muddy paws in your deck and inside the house. Artificial pet turf features a sophisticated drainage system that enables the water to simply pass through to the ground below.
With artificial grass, turf and care maintenance are significantly minimized.
2. Pest Free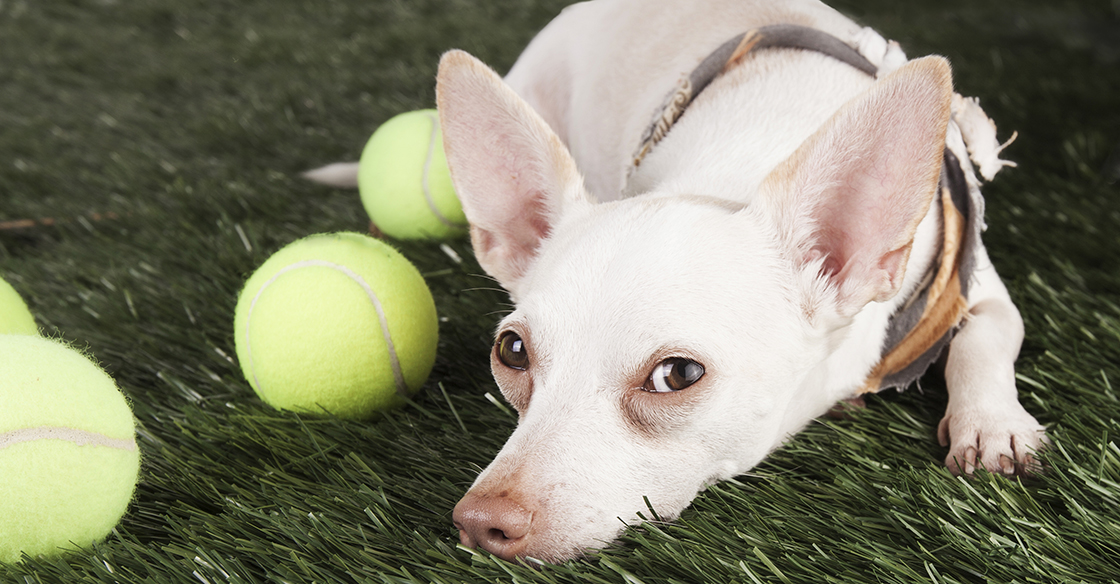 With ordinary lawns, grass becomes a ripe breeding ground for all sorts of bugs, ticks, ants, fleas, and other pests. These pests can be unwanted passengers on your dog and brought into your home, causing all sorts of problems for your pet and family.
Luckily, pests and bugs aren't too thrilled to be in synthetic turf. They won't be coming to infest your yard, which means no more unwanted guests. Plus, you don't have to use pesticides which is safer for your dogs and other pets.
3. No Holes or Spots
If you love your dogs playing in the yard but can't stand the digging and brown spots, artificial turf for dogs is highly recommended for you.
The main quality of artificial grass is durability. Whether it's foot or paw traffic, your synthetic grass can endure and will show no signs of wear and tear – the same can't be said with natural grass. Artificial grass also deters dogs from digging which means no more unsightly holes.
4. Pets Can't Tell the Difference
Many pet owners are worried that their dogs won't love their new artificial grass. Luckily, such a worry can be put to rest now.
The greatest benefit of artificial grass for pet owners is that dogs love it. Modern synthetic grass is designed to be soft against the paws, and it's plushy enough for rolling around. Your furry friend will surely love playing on artificial turf for hours.
Your Pets Will Enjoy Turf All Year Round
Artificial turf for dogs looks and feels great, not just for you but for your pets as well. If you own a pet and like to have a well-maintained lawn, it's hard to go wrong with artificial turf for pets. Check out our catalog of various pet turf products and contact us today for a free quote!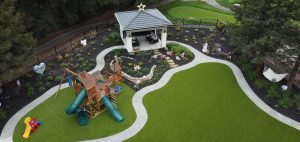 At SYNLawn Sacramento, our artificial grass has come a long way from the 70s and is presently a highly realistic alternative for traditional grass in Sacramento, CA. At times, it can even be difficult to tell at first glance whether or not our SYNLawn synthetic grass is actually synthetic. Our team takes great pride in…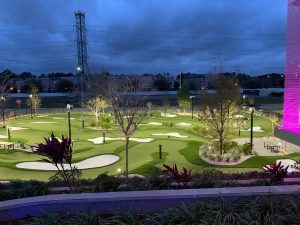 Practicing your short game has never been easier than with the revolutionary Sacramento putting green turf from SYNLawn. Never before has it been easier to enjoy your favorite from the comfort of your home while improving your golf scores. Nearly 80% of shots are lost to par in the short game (125 yards around the…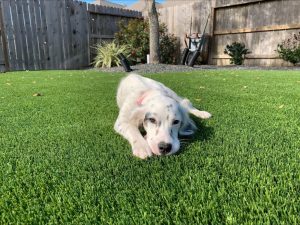 SYNLawn understands the role that pets play in our lives. As a result, we knew we had a responsibility to create Sacramento artificial grass specifically for them. We designed fake grass for dogs to accommodate all of your landscaping needs as well as provide your pet with the safest and cleanest surface to play on.…