When many people think of artificial turf, they often think of a beautiful green front lawn in front of a home in a nice neighborhood. 
That's not the only use of artificial turf, though! 
Many business owners and facilities managers are using commercial turf installation in the Sacramento area at all kinds of commercial properties. Office buildings, retail strip malls, convenience stores, hospitals, hotels and more all enjoy a new look and feel when artificial turf is installed. But the look isn't the only benefit that commercial artificial turf provides. 
5 Benefits of
Commercial Artificial Turf
Learn about all of the benefits of installing artificial turf on a commercial property here.
Looks Great
Artificial turf looks amazing year-round, making a great first impression on new customers or clients. It stays green, even in the rain, sleet, and snow. Many commercial turf options feature increased durability against foot traffic, so customers walking over it don't damage it as much as they do natural grass. Commercial landscape professionals don't need to spend hours maintaining the lawn either because commercial artificial lawns are self-sufficient once installed. Basic cleaning of debris and stains and ensuring the bristles look good constitute the majority of the care involved.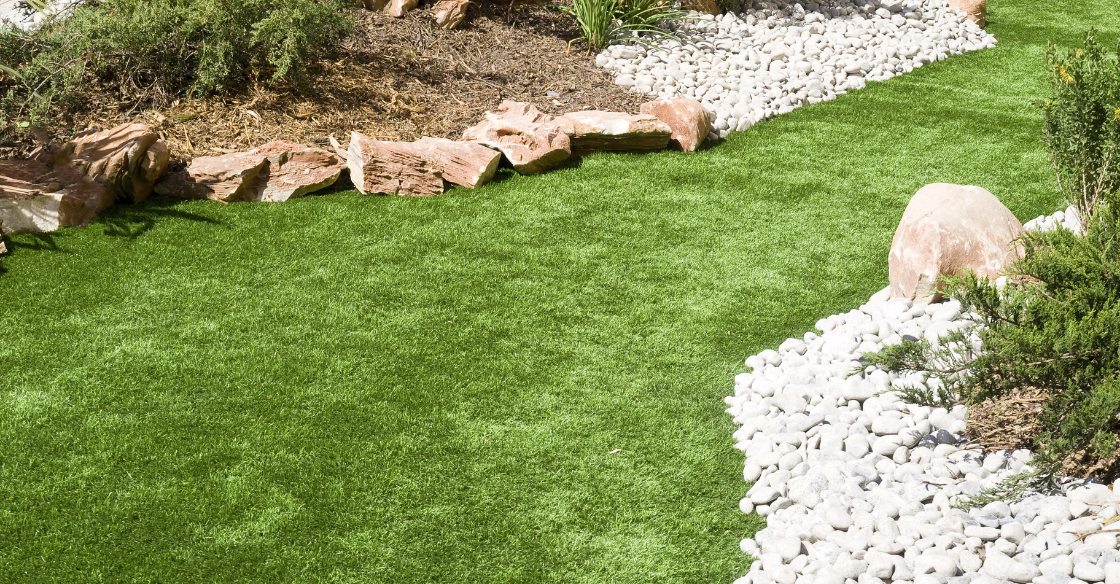 Conserves Water
About half of outdoor water use, like watering a lawn, is wasted due to runoff and evaporation. But when you switch to commercial artificial turf, you eliminate the need to irrigate the lawn. The only water needed is the occasional cleaning of dirt, debris, or spills. This can save thousands of gallons of water a year from natural lawn irrigation and the runoff that comes along with that. Saving water means saving money and minimizes the negative affect a business footprint has on the environment.
Environmentally Friendly
Artificial turf is environmentally friendly. Beyond conserving water, artificial grass has no need for the chemicals found in pesticides or fertilizers. Reducing the chemical input helps the environment, local animals, water tables, nearby streams and ponds, and even human health. 
Many artificial turf choices are made from recyclable materials, so you can continue to be kind to the environment even when the turf's life cycle is over.
Saves Money
While commercial turf is an upfront investment, in the long run, turf can save you money. With artificial turf, you don't need to purchase seed or sod, fertilizer, pesticide, lawnmowers, irrigation repair supplies, or other items typically associated with lawn care. Because artificial turf lasts for many years, the money saved is a big draw for commercial businesses.
Accessible
Artificial turf installations can be ADA compliant and maintains accessibility for all customers, even those with mobility challenges. The ADA requires floors to be stable, firm, and slip-resistant. Turf creates a soft, smooth surface. When installed correctly, it should be stable and firm, meaning those using wheelchairs, walkers, canes, and crutches can traverse the area without less worry. 
Incorporating
Commercial Grade Artificial Turf
in Landscapes
Commercial artificial turf looks great on its own or when paired with other landscape elements, including living or artificial plants, hardscapes, and patio furniture or dining areas.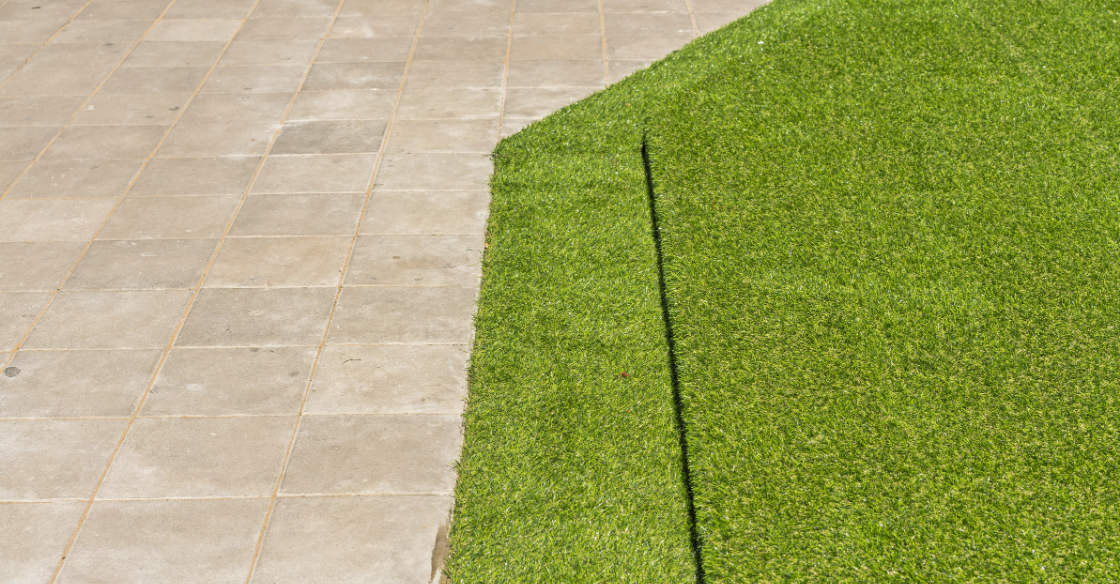 From retail stores and corporate offices to residential care facilities or hotels, artificial grass makes a great first impression and invites customers to return or stay longer in beautiful, clean surroundings. Because turf is so versatile but doesn't need as much care as natural grass, it can be a great solution for many commercial spaces. Consider these ways for using turf for a commercial building:
Front lawns or lawns in courtyards

A complement to patios or hardscape features

Artificial green walls inside or outside the business

Turf for commercial rooftops

and patios or gardens
For help with choosing the right turf for commercial applications, turn to the experts at SYNLawn Sacramento who have the experience and knowledge to guide you through the process. From determining the business's needs, to figuring out the size of the space and the commercial turf installation goals, SYNLawn Sacramento has helped dozens of professionals understand what will work best for them. 
We want to help you create a space that customers, employees, and business owners all love. Contact us at 888-507-TURF or through this contact form to get the conversation started today.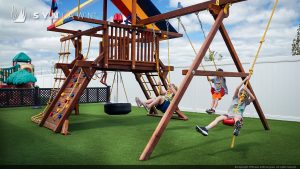 Making playgrounds in Sacramento, CA is simple with artificial playground turf systems from SYNLawn Sacramento. Playtime is meant to be a carefree and fun experience. At SYNLawn Sacramento, we aim to ensure this is the case for all playgrounds and play areas in the Sacramento area. Our SYNLawn synthetic playground grass is manufactured with plant-based…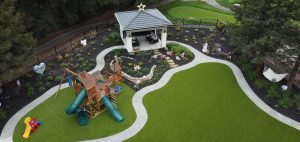 At SYNLawn Sacramento, our artificial grass has come a long way from the 70s and is presently a highly realistic alternative for traditional grass in Sacramento, CA. At times, it can even be difficult to tell at first glance whether or not our SYNLawn synthetic grass is actually synthetic. Our team takes great pride in…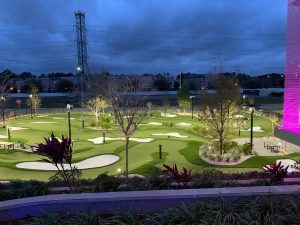 Practicing your short game has never been easier than with the revolutionary Sacramento putting green turf from SYNLawn. Never before has it been easier to enjoy your favorite from the comfort of your home while improving your golf scores. Nearly 80% of shots are lost to par in the short game (125 yards around the…