Every year, more and more people nationwide are making the smart choice to invest in residential artificial lawns. These synthetic grasses not only look amazing, but they also save water, they save your money, and they save you from spending your weekends pushing a mower. 
Where a natural lawn dies under the strain of high heat waves, and low-temperature drops, its synthetic twin can flourish year-round. That fact alone makes it no mystery why the purchase of these beautiful yards has become even more popular in the sunny regions of the country, such as Houston, Texas, and San Diego, California. 
However, the investment you're making, instead of strictly into the synthetic lawn itself, you're also investing in the installation costs. The quality of installation company you choose to work with can help you ensure your beautiful faux lawn looks its best and lasts for decades.
How Much Does Installation of an Artificial Lawn Cost?
When you begin looking for a quote for artificial lawn installation for your home, you're likely to come across an average cost across the industry that is considered the standard, $12 per square foot. The prices may vary, on the high end, up to $20 per square foot if you fancied a putting green, and may even be as low as $6 per square foot if it was a roll-out install on concrete. 
It is recommended within the industry to try and steer clear of any quotes that are too far below the $12 per square foot standard. This is recommended because a cost less than that usually means that corners are being cut during your installation. 
A standard 500 square foot artificial lawn installation will usually cost between $5,000 to $8,000, with the United States average cost being $5,860. That may seem a little too expensive for a simple install, but there are other factors that you should take into consideration. 
The price point that you're being quoted for your installation doesn't only include the company's manual labor costs; it also provides for the cost of materials, operation fees, company overhead, and company profit. You should also remember that the quality of install complements the purchase of your beautiful synthetic lawn that you buy along with it. A high-quality product deserves an installation team that is equipped and experienced enough to handle it.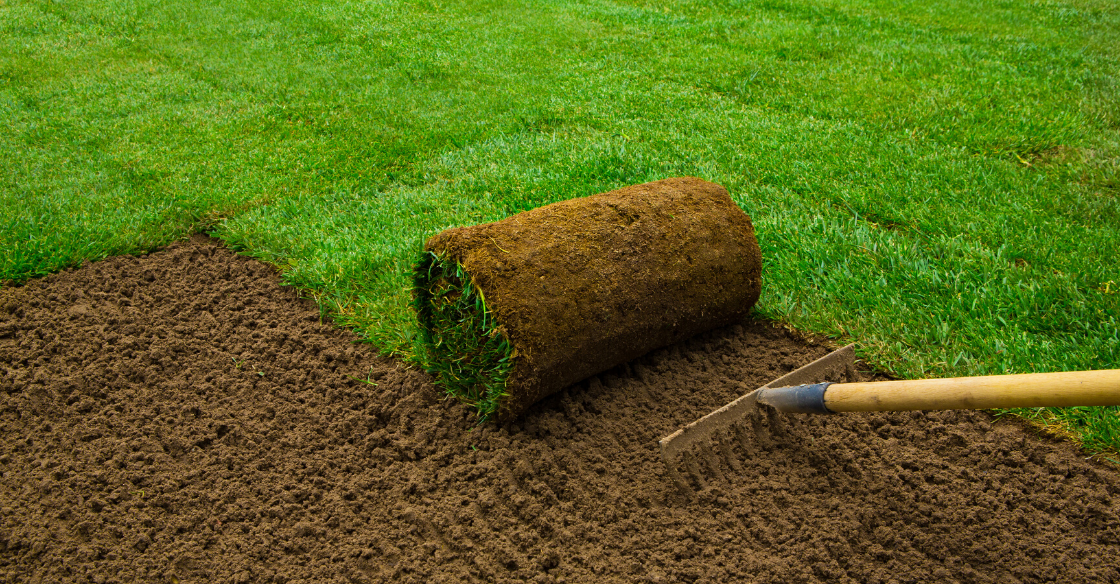 What Are The Broken Down Costs of Artificial Lawn Installation?
The complete estimation of installation for your new artificial lawn may come to you in one lump sum. However, it is a must that you understand what it is that you're paying for. Having a good grasp of your bill will keep you informed about your investment and can give you peace of mind when seeing the estimation broken down into portions. 
Materials:
Synthetic Grass
There are many variations of artificial lawns to choose from, and choosing the right synthetic lawn should reflect the activities in which you plan to use it for. There are different grasses for athletic events, pets, golf, and the most commonly used, landscaping. Landscaping turf is the most popular selection because it can have thick or thin, and tall or short blades, making it the most natural-looking when compared to real sod. 
Typically, a standard to a high-grade artificial lawn is priced from $2.99 to $5.99 per square foot, with additional sales tax added on. Of course, this pricing does vary slightly between manufacturers and styling.
Class 11 Road Base
Class 11 road base is the material that is laid as a base for your lawn to sit on top of, providing stability for the synthetic grass. The class 11 road base is usually a mix made of differently sized, crushed rocks, ideally sized below ¾ of an inch. The pricing for the road base starts around $0.40 per square foot plus delivery and is the beginning step to prepare for installation. 
Weed Barrier Fabric
A weed barrier fabric is put in place to prevent the growth of any natural weeds that may try to work their way into your artificial lawn. The weed barrier is typically priced around $85 to $290 per 1,500 square feet depending on construction and thickness. 
Mow Strip/Bender Board
 Bender board is an essential addition to your yard because it separates your lawn from other areas of your landscaping, such as flower beds. A four-inch-tall bender board usually costs $26 to $30 per 20-foot long roll. How many rolls you need can be figured by the size of your yard.
Glue, Tape, Nails, and Stakes
This number depends on the shape and size of your yard as well, but for a typical 500 square foot yard, it is safe to assume the cost would be near $175.
Synthetic Grass Infill
The infill is the type of material that is inserted into your grass, and it comes in many different variations. Your options will consist of silica sand, acrylic coated temperature reducing sand, and flex sand. The infill can have one of the most significant price differences between the variations. However, the one that you choose should reflect the types of activities you plan on using your grass for.  An example of high end infill would be in the .85 to $1.00 a square foot range.
Labor 
Labor is a price that can have a vast difference between companies throughout the industry, but it should be mentioned that if a labor estimation price seems a little too good to be true, it's likely because it is. For the best outcome of installation, you should be looking for a highly qualified team of laborers with experience in laying artificial grass. A quality team of installers should usually run around $4.50 to $6.00 per square foot. 
Company Profit/Overhead and Operation Fees
Operation fees are what a company would charge for delivery, fueling, and dumping costs. These costs differ widely between companies and are sometimes offered at a discount or promotional fee during a sale. The same can be said for profit and overhead. Each company will have their prices and may offer their discounts. Shopping around is highly encouraged to find the price point that best suits you. 
How Do I Learn More About Artificial Grass Installation?
To learn more about how much artificial lawn installation will cost, contact the experts at SynLawn, at (866)-796-5296. Our professionals will be more than happy to answer any questions that you may have.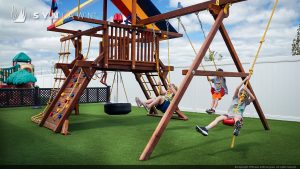 Making playgrounds in Sacramento, CA is simple with artificial playground turf systems from SYNLawn Sacramento. Playtime is meant to be a carefree and fun experience. At SYNLawn Sacramento, we aim to ensure this is the case for all playgrounds and play areas in the Sacramento area. Our SYNLawn synthetic playground grass is manufactured with plant-based…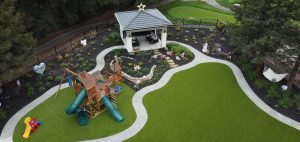 At SYNLawn Sacramento, our artificial grass has come a long way from the 70s and is presently a highly realistic alternative for traditional grass in Sacramento, CA. At times, it can even be difficult to tell at first glance whether or not our SYNLawn synthetic grass is actually synthetic. Our team takes great pride in…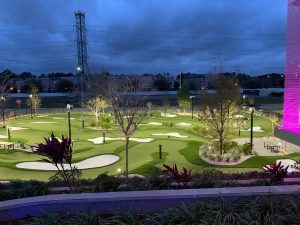 Practicing your short game has never been easier than with the revolutionary Sacramento putting green turf from SYNLawn. Never before has it been easier to enjoy your favorite from the comfort of your home while improving your golf scores. Nearly 80% of shots are lost to par in the short game (125 yards around the…