State authorities authorized a policy on May 24, 2022, to reduce water use in California by 10 to 20%, which includes a blanket prohibition on watering decorative lawns in subdivision common areas and on all commercial premises. As officials work to save water during a severe drought, sweeping restrictions on outdoor water use go into effect for more than 6 million Southern California homeowners. The intense drought has resulted in bringing the region's driest two decades in more than 1,200 years. Among the restrictions, California residents are restricted to watering their lawns no more than once a week in many areas.
On Tuesday, the California State Water Resources Control Board declared emergency restrictions to decrease water consumption by 10 to 20% this year, prompting local water providers to apply their measures to make this a reality. Moreover, as Laurel Firestone, a member of the California State Water Resources Control Board, cautioned during the board meeting on Tuesday, some cities may be forced to make difficult judgments about what is "needed in this new normal."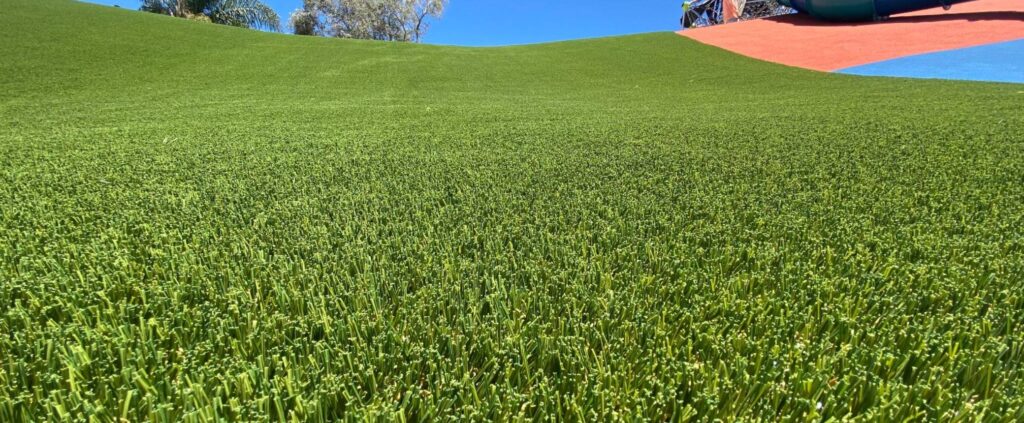 In most houses across the country, outdoor irrigation accounts for 50-70% of household water use. Each year, it takes around 685 gallons of water to apply one inch of water over 1,000 square feet of lawn to keep it green. It puts a significant burden on the local freshwater supply just to keep the lawn green. What choices do you have for making a difference? By replacing your natural lawn with SYNLawn artificial grass, you may save up to 70% on your water cost. By switching to SYNLawn, you not only get a beautiful, low-maintenance lawn all year, but you also help to minimize your carbon footprint. Experts expect that the drought will continue throughout 2022 and for years further.
Now more than ever the importance of making the switch to Sacramento artificial grass is growing at an exponential rate. We must urgently do our part to maintain the environment as well as conserve as many valuable resources as we can. SYNLawn is not only dedicated to providing the highest quality grass alternatives, but we continue to explore the endless opportunities of our products to help the planet thrive. By eliminating the need to ever have to water your grass, you help us take a massive step in the right direction. In addition, because our products offer the strongest reflective light warrant, your landscape will never fade. Our 100% nylon fibers resist the sun's rays and prevent us from over watering our lanes in an attempt to prevent them from losing their luxurious green glow. The more consumers that make the switch to synthetic grass, the sooner we can begin to make substantial progress towards ending our drought.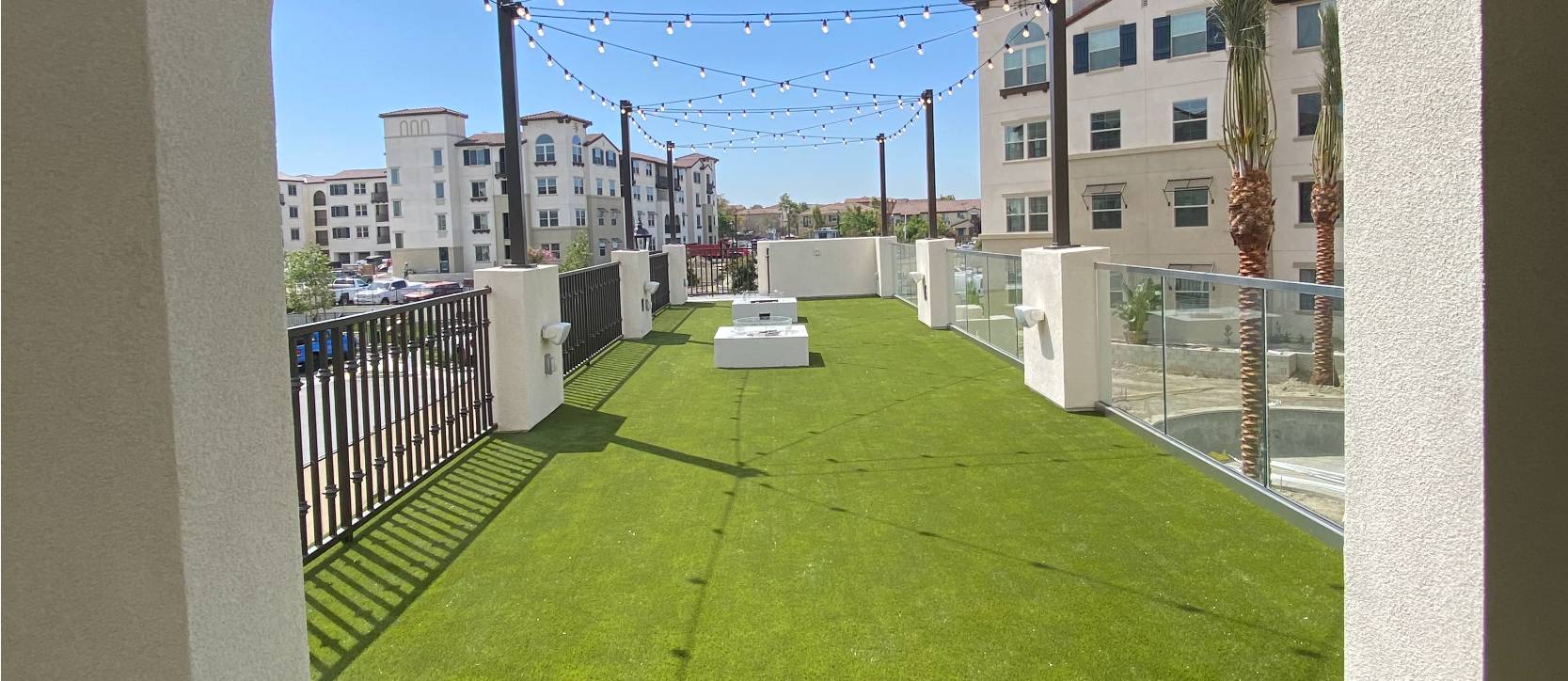 SYNLawn is southern California's first provider of plant-based artificial grass. Our environmentally responsible products make it easy to conserve valuable resources such as water in hard times such as these. As of 2011, the estimated total amount of synthetic turf installed in North America annually conserves more than three billion gallons of water. An average lawn of 1,800 square feet will save 99,000 gallons of water a year if landscaped with synthetic turf? about 70% of a homeowner's water bill, or up to $500. Our low-maintenance products do not require consistent watering to maintain their luxurious green glow and resist fading, even in harsh sunlight. As a result, we can save substantial amounts of water yearly as well as money on consumer water bills. SYNLawn artificial grass is backed by our unmatched limited lifetime warranty with financing options available.
For more information on Sacramento artificial grass and the many environmental benefits it provides, contact us today to schedule a free consultation!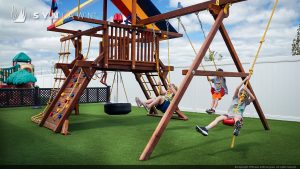 Making playgrounds in Sacramento, CA is simple with artificial playground turf systems from SYNLawn Sacramento. Playtime is meant to be a carefree and fun experience. At SYNLawn Sacramento, we aim to ensure this is the case for all playgrounds and play areas in the Sacramento area. Our SYNLawn synthetic playground grass is manufactured with plant-based…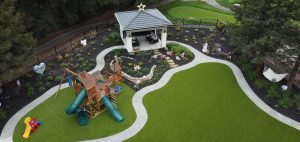 At SYNLawn Sacramento, our artificial grass has come a long way from the 70s and is presently a highly realistic alternative for traditional grass in Sacramento, CA. At times, it can even be difficult to tell at first glance whether or not our SYNLawn synthetic grass is actually synthetic. Our team takes great pride in…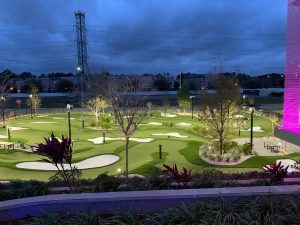 Practicing your short game has never been easier than with the revolutionary Sacramento putting green turf from SYNLawn. Never before has it been easier to enjoy your favorite from the comfort of your home while improving your golf scores. Nearly 80% of shots are lost to par in the short game (125 yards around the…