SYNLawn understands the role that pets play in our lives. As a result, we knew we had a responsibility to create Sacramento artificial grass specifically for them. We designed fake grass for dogs to accommodate all of your landscaping needs as well as provide your pet with the safest and cleanest surface to play on. We know that you worry about what you give your pet or where you take them to play, but with SYNLawn pet systems, you won't have to.
SYNLawn® Pet Grass is Low-Maintenance
Traditionally, when you think about installing a pet area, you most certainly think about the good times that you will have with your companion. However, you will probably also be thinking about the maintenance that your lawn will require to keep it in order. Fortunately, Sacramento pet grass requires little to no maintenance. That's right, no more wasting water, no more spreading fertilizer, no more repairing holes, and no more mowing the lawn. Our revolutionary Super Yarn™ formula is the strongest and cleanest yarn technology available on the market and plays a large role in the longevity of your installation. Simply leaf blow or sweep your lawn and get back to playtime with your furry friend.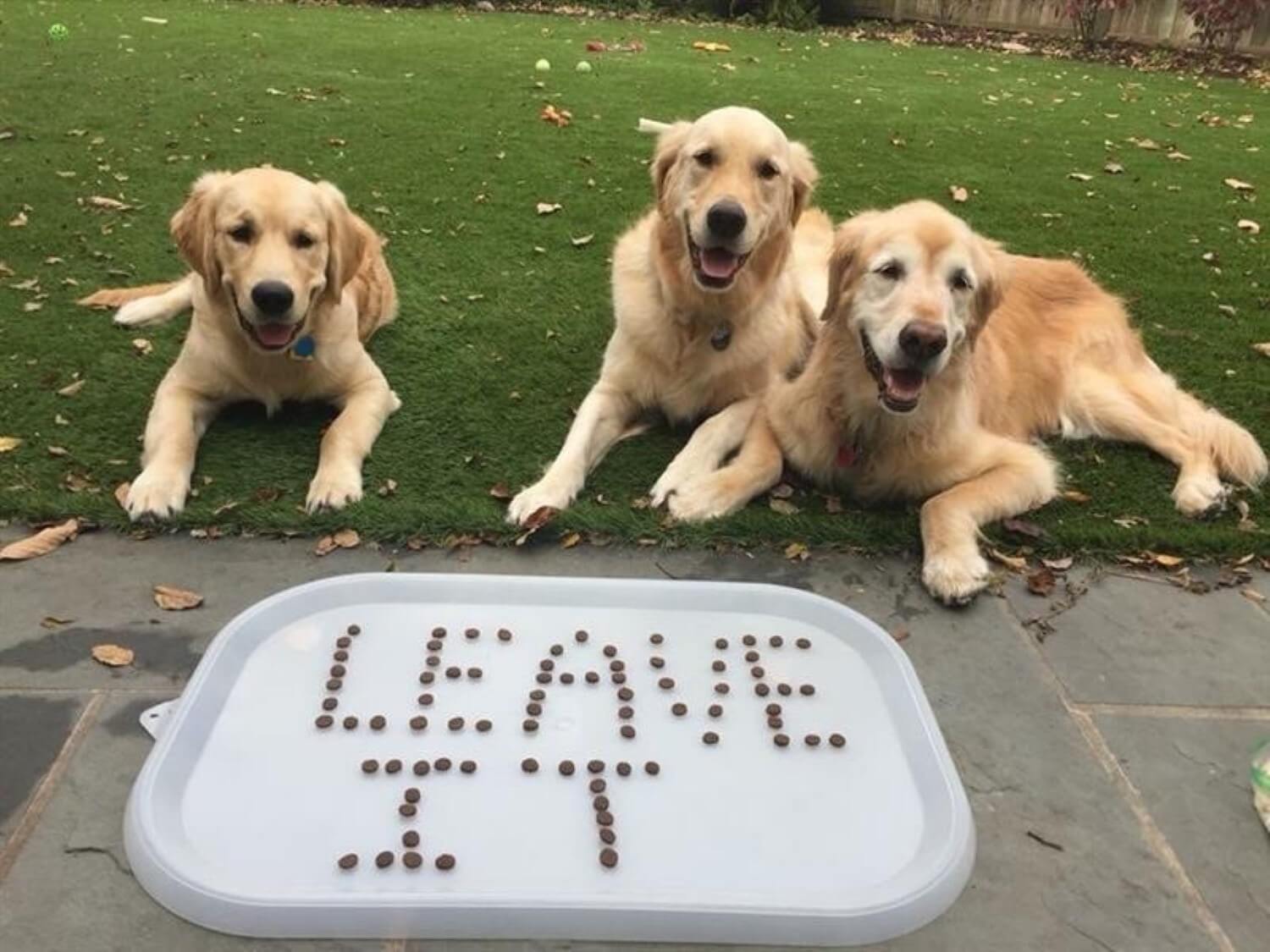 Control Odors With Sacramento Pet Turf
Odors and stains are a huge deterrent and no one wants to spend time in a yard that has both. SYNLawn pet grass includes an odor-controlling top dressing also known as infill called Envirofill®. Envirofill® is an acrylic sand infill that fills out your artificial grass, adds built-in protection against odors and stains from pet waste, and provides reinforcement to the structural integrity of your grass blades. In addition, SYNLawn pet turf includes our plant-based backing system, EnviroLoc+™. EnviroLoc+™ provides optimal drainage to further discard pet waste and keep surfaces dry. With a drainage rate of up to 1,200 inches per hour, water (or any other liquid) simply drains through. Your pets will be able to use the area almost immediately without any standing liquid.
Pets Stay Safe and Clean on SYNLawn® Pet Grass
One of the largest concerns we have for our pets is their safety. Thankfully, Sacramento pet turf systems are by far the safest grass alternative for pets. Included in our exclusive Super Yarn™ technology is a highly effective antimicrobial by Sanitized® antimicrobial eliminates 99% of bacteria and fungi found on grass surfaces. Our artificial grass pet systems offer a space free of pests like fleas and ticks and are free of harsh chemicals and metals.
Protection From Rodents
Rodents like moles and gophers are notorious for trying their hardest to burrow under your lawn. Try as they might, they will no longer be able to thanks to the powerful combination of both Super Yarn™ and EnviroLoc+™. SYNLawn pet grass keeps rodents and other unwanted pests away from your pets along with any diseases that they may carry.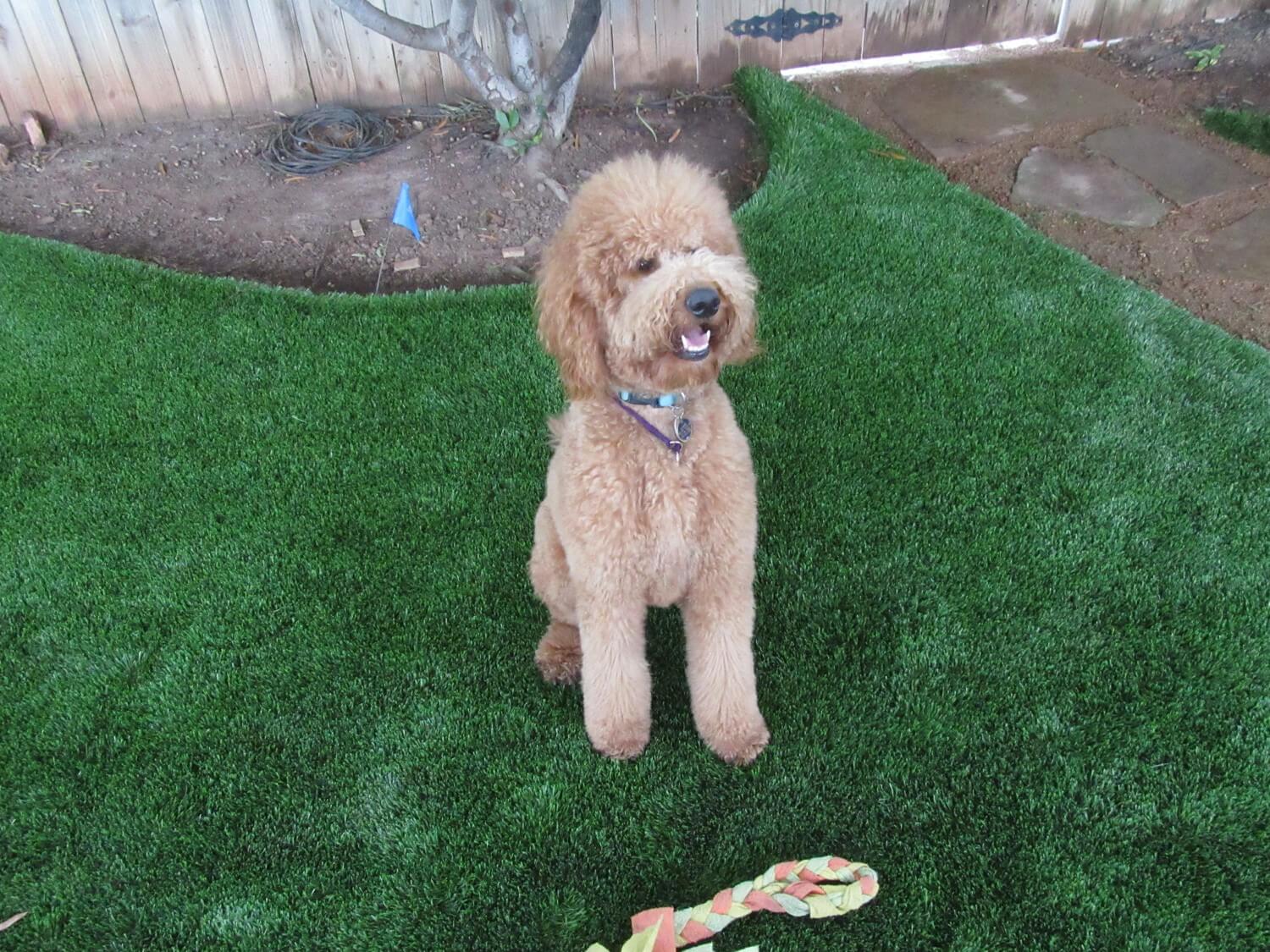 Eco-Friendly Materials and Benefits
Manufacturing Sacramento pet turf starts with our use of eco-friendly materials. While other brands may claim that their products are good for the environment, we go beyond eliminating water waste and lawn equipment. By utilizing bio-based materials such as sugar cane and renewable soybeans, we provide your pet with a safer and healthier product that is also friendly to the Earth. When you make the switch to SYNLawn artificial grass for pets, you help to conserve tens of thousands of gallons of residential water each year and reduce nearly 90 pounds of carbon emitted from just one lawn mower.
Providing landscapes that meet the specification of all of our customers is a top priority. You should never have to settle when it comes to providing your pets with a high-quality, safe, and sanitary surface to play on. All of this and more is available from SYNLawn with monthly payment plans to fit any budget. For more information about the benefits of pet-friendly Sacramento artificial grass in, contact us to schedule a FREE consultation today!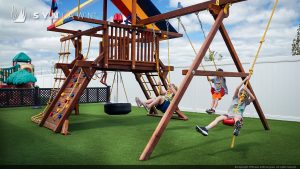 Making playgrounds in Sacramento, CA is simple with artificial playground turf systems from SYNLawn Sacramento. Playtime is meant to be a carefree and fun experience. At SYNLawn Sacramento, we aim to ensure this is the case for all playgrounds and play areas in the Sacramento area. Our SYNLawn synthetic playground grass is manufactured with plant-based…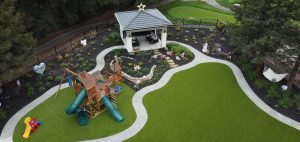 At SYNLawn Sacramento, our artificial grass has come a long way from the 70s and is presently a highly realistic alternative for traditional grass in Sacramento, CA. At times, it can even be difficult to tell at first glance whether or not our SYNLawn synthetic grass is actually synthetic. Our team takes great pride in…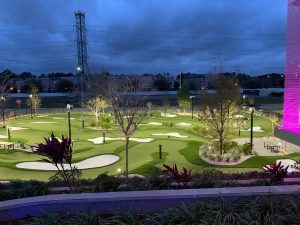 Practicing your short game has never been easier than with the revolutionary Sacramento putting green turf from SYNLawn. Never before has it been easier to enjoy your favorite from the comfort of your home while improving your golf scores. Nearly 80% of shots are lost to par in the short game (125 yards around the…