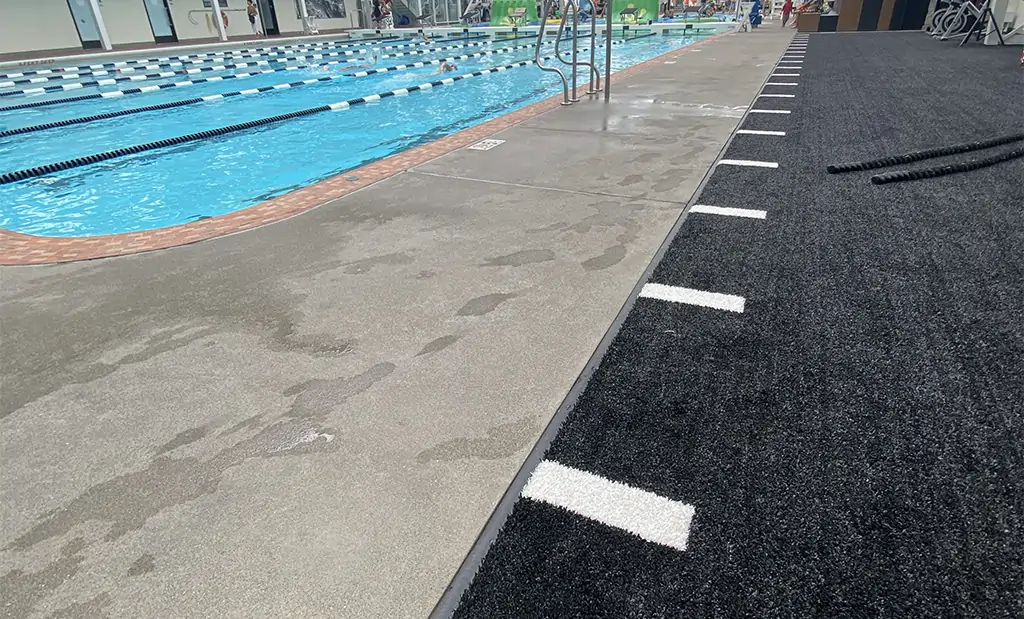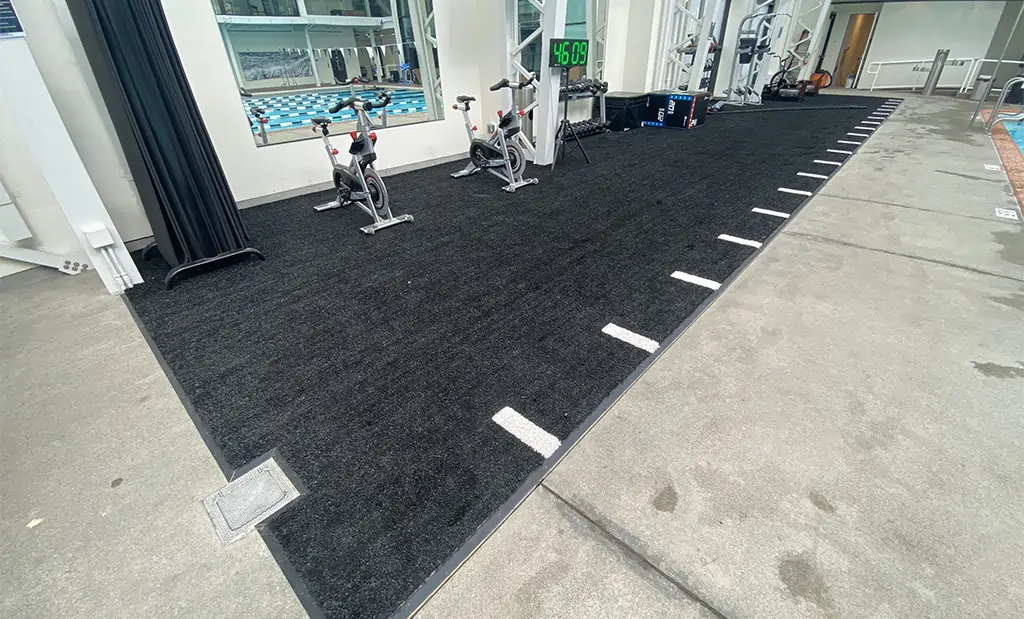 Artificial grass was chosen for this project because of its superior durability and non-abrasive turf fibers. SYNPlay 60, when used in conjunction with a shock-absorbing backing pad, assists in relieving joint strain and preventing typical injuries that occur during exercise and training. This synthetic grass option is customizable and available in seven colors, including red, Florida blue, green, black, and white, as well as custom colors upon request. Finally, for an extra personal touch, customize your athletic turf field with the emblem of your favorite sports team or company, as seen at Plunge San Diego. Athletes of all ages can enjoy our synthetic turf products with confidence thanks to our superior safety standards.
Project Size: 915 sq. ft.
Installation Time: N/A
Product(s) Used: SYNPlay60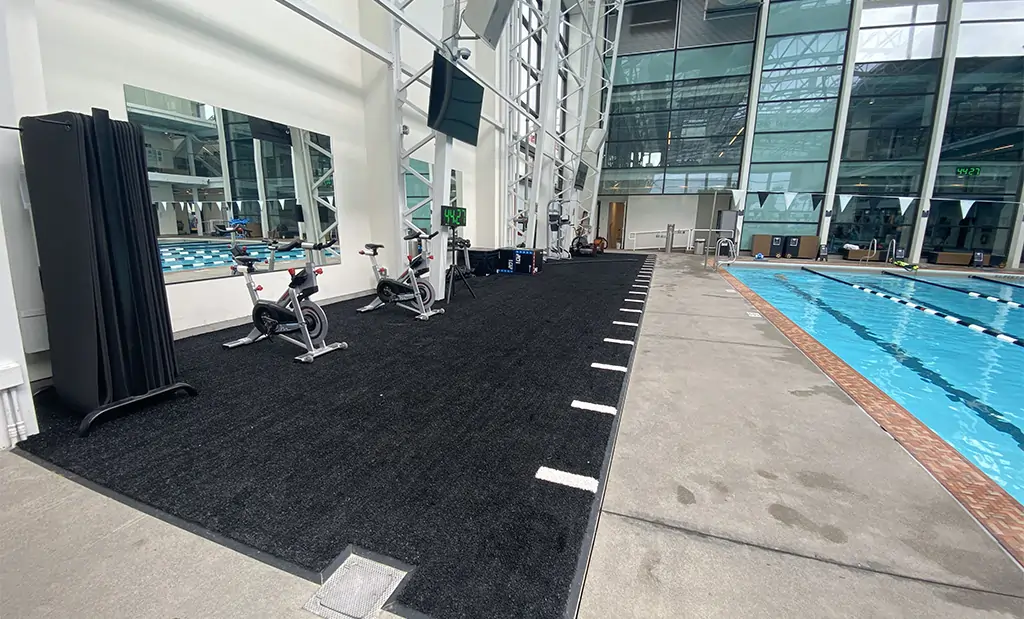 Designed with both children and trained athletes in mind, SYNPlay 60 is an excellent choice for commercial athletic facilities. Manufactured in the USA with a sturdy, non-abrasive surface and an energy-absorbing backing pad, this artificial turf solution is one that can provide enhanced safety for many years to come. UV stabilizers are added to our turf fibers to resist fading caused by sunlight exposure. In addition, SYNPlay 60 is constructed with web slit film over nylon thatch to prevent friction and provide safer and more enjoyable training sessions.
Finally, we manufacture many of our turf products using environmentally friendly and plant-based materials. Our turf installations help to conserve water, lower impact on local landfills, and reduce carbon emission. Instead of using traditional petroleum materials, we partner with US soy farmers to create materials with renewable soybean oil to create cleaner and greener turf products.