Costa Vista RV Resort - Numerous applications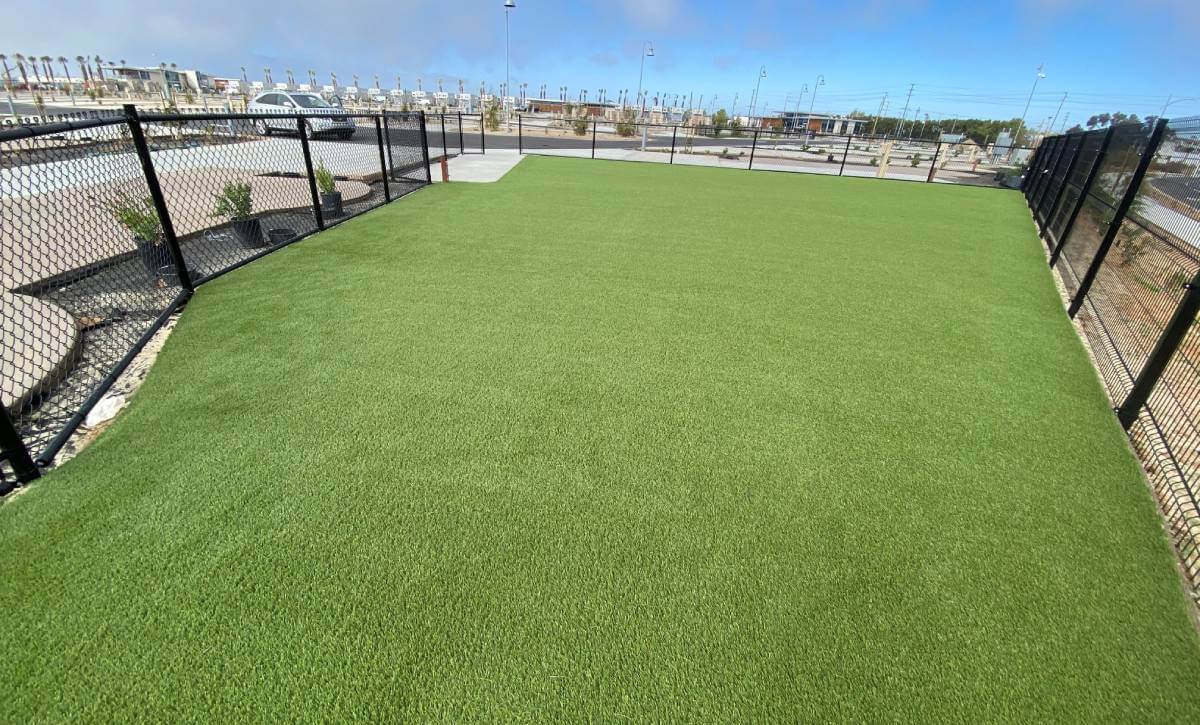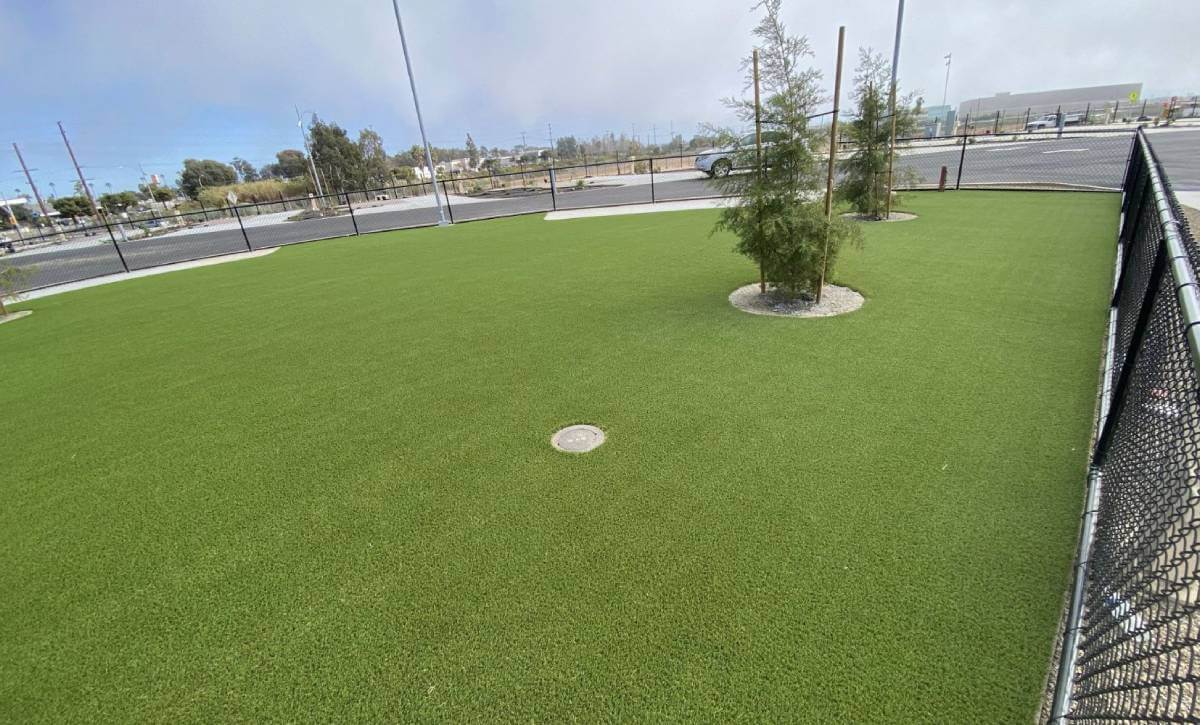 Project includes: A putting green, 2 bocce ball courts, 2 dog parks, 1 kid play area, and 42 small front yards
Product Used: SYNTipede 343
How Long it Took to Install: 3 months
For the adventurous RV enthusiasts, Costa Vista RV Resort is the perfect getaway destination for those looking for a resort trip or a high-end resting place on the road towards future destinations. The resort touts 197 traditional RV stalls and 49 townhome-style parked RVs for rent. Not long ago, the SYNLawn® Sacramento team lent their hand in the design and installation of a putting green, 2 bocce ball courts, 2 dog parks, a children's play area, and 42 front yard spaces. The 48 applications were installed with one of our top choices for Sacramento artificial grass, SYNTipede 343.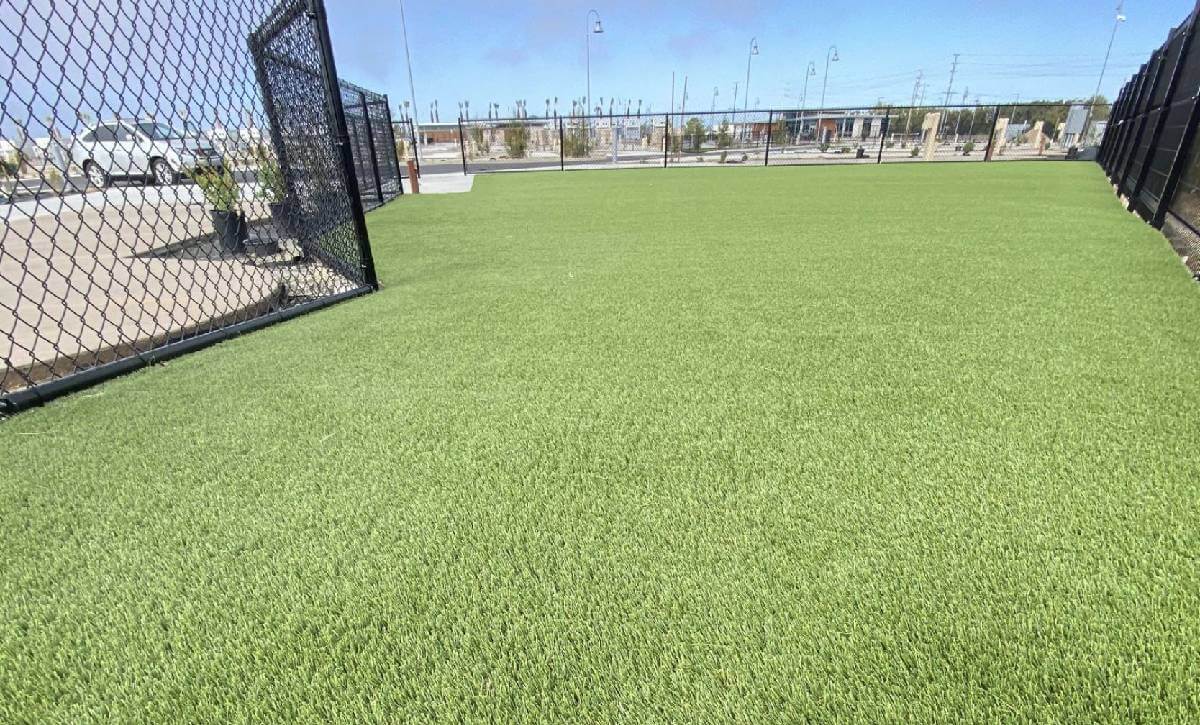 This artificial grass variant stands out from the crowd because to its improved longevity in high-traffic areas. SYNTipede 343 is Ideal for a variety of applications where dependability and longevity are important including playgrounds, pet areas, roofs, lawns, and landscapes. This Sacramento artificial grass is at the forefront of artificial grass technology thanks to its high performance and natural aesthetics. Its medium pile height and exceptional strength and robust design make it an excellent choice for high-traffic areas that require the look of natural grass. In addition, SYNTipede 34 includes our one-of-a-kind technology, Super Yarn™. Super Yarn™ combines Sanitized® antimicrobial which eliminates bacteria, pet stains and odors, and fungal growth, DualChill™ IR reflective technology that reflects infrared light that causes fading, and StatBlock™ anti-static, inhibiting the build-up of static electricity.
Take a step in the right direction towards a brighter ecological future with SYNLawn® Sacramento artificial grass. We are heavily committed to environmental sustainability and thanks to this, our company is the first to present a long list of USDA certified options. To achieve USDA certification, products must contain at least 70% plant-based content. Our work with US soy farmers allows us to do just that, create bio-based artificial grass that significantly reduces petroleum from the manufacturing process, conserve thousands of gallons of water, and reduce waste that piles up in landfills. Furthermore, SYNTipede 343 includes our very own EnviroLoc™ backing system made from sugarcane and soybean oil. This backing system increases the lifetime of your Sacramento artificial turf, by latching turf fibers down to prevent shedding and tearing.
Costa Vista RV Resort's visitors are of all ages and because of its various activities, it was important to ensure safety. Thankfully, its guest can avoid injuries from small to potentially life-threatening as a result of meeting the criteria necessary to achieve both IPEMA certification and an ASTM Class A fire safety rating. Although accidents happen, SYNLawn® believes in doing everything we possibly can to make products that promote injury prevention at any Sacramento synthetic grass installation.