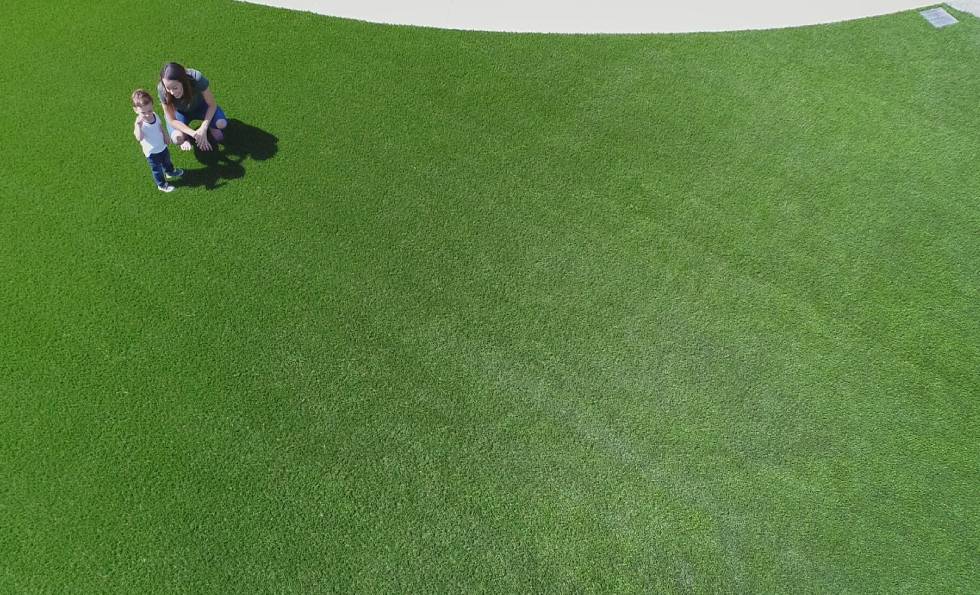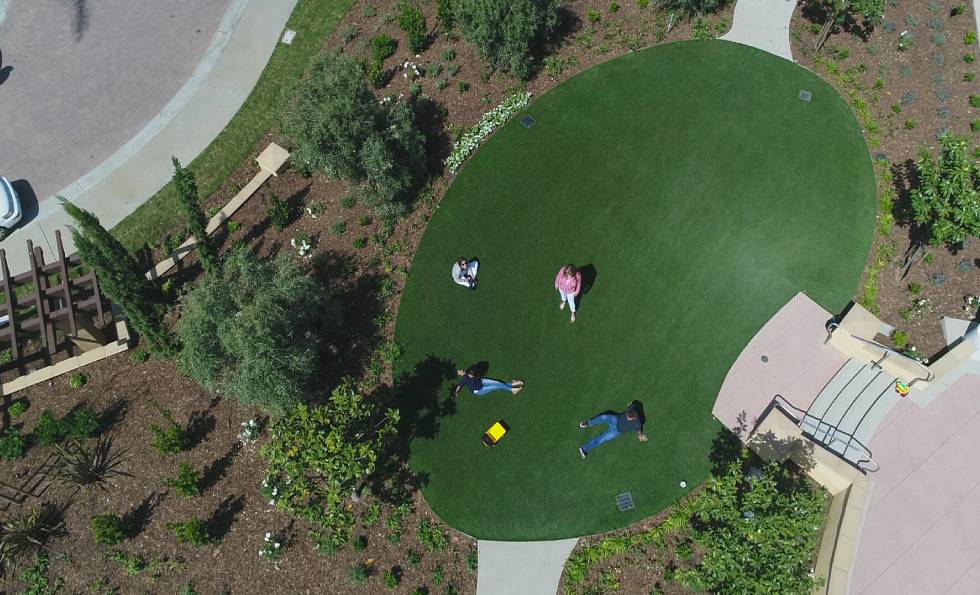 Sheraton Carlsbad resort at LEgoland
Total Square footage: 5,770 square feet
Product Used: SYNPro 65
How Long It Took to Install: 8 days
SYNPro 65 was the ideal option for the Sheraton Carlsbad Resort due to its incredibly high quality and realism, exclusive features, and affordable pricing. This beautiful Sacramento artificial grass solution removes the hassle of traditional lawn maintenance while providing long-lasting vibrance. SYNPro 65 features two exclusive technologies, HeatBlock™ and EnviroLoc™, that work together to deliver superior durability, cleanliness, and safety. In addition, SYNPro 65 features UV stabilized turf fibers that will prevent colors from fading year after year.
At SYNLawn®, what differentiates us from competing turf brands is that we have spent over 50 years researching and developing patented turf technologies to enhance the cleanliness, durability, safety and realism of our synthetic turf products. One shining example is our HeatBlock™ technology. With HeatBlock™, you can feel the difference between our surface temperatures compared to those found with competing turf products. HeatBlock™ has been scientifically tested and proven to provide 20% cooler surfaces than our competitors. HeatBlock™ decreases temperatures in our turf fibers by reflecting sunlight, lowering heat buildup and thermal emissivity. SYNPro 65 with HeatBlock™ decreases shimmer, is far less abrasive, and is soft and realistic to the touch.
As part of our commitment towards creating the most eco-friendly artificial grass ever designed, we implement recyclable, plant-based materials in our turf fibers and proprietary EnviroLoc™ backing system. Our turf fibers are made from sugar cane and our backing system is made from soybean oil sourced by US soy farmers. Our soy-based EnviroLoc™ backing creates a stronger foundation for every Sacramento artificial grass installation by locking-in turf fibers to prevent shedding. It features a 2-part woven backing fabric that prevents tearing, shifting on impact, and holes dug by pets and rodents. Our recyclable products save time and money on maintenance, help to conserve thousands of gallons of water annually, and help to reduce the impact on our landfills.
SYNLawn® Sacramento artificial grass adds luxury to playgrounds and other commercial settings in a way that traditional sod cannot. Business owners understand that part of owning a business means creating a stunning impression that invites customers to visit. Our products remain in top condition year after year without the need for upkeep, giving back the money and time it would take for regular lawn maintenance. No other competitor in our industry can mimic the life-like behavior of SYNLawn® artificial turf. A lot of commercial properties need to accommodate heavy foot traffic, and because of our advanced technologies and backing system, our artificial grass offers substantially higher durability in areas of high activity, ensuring a longer product lifespan.