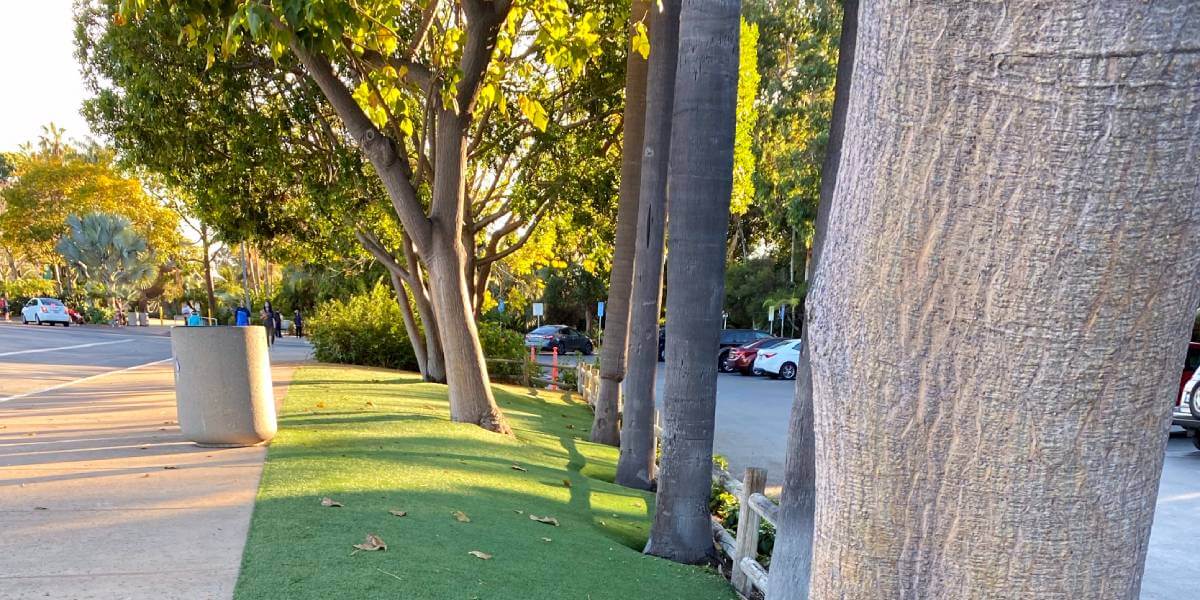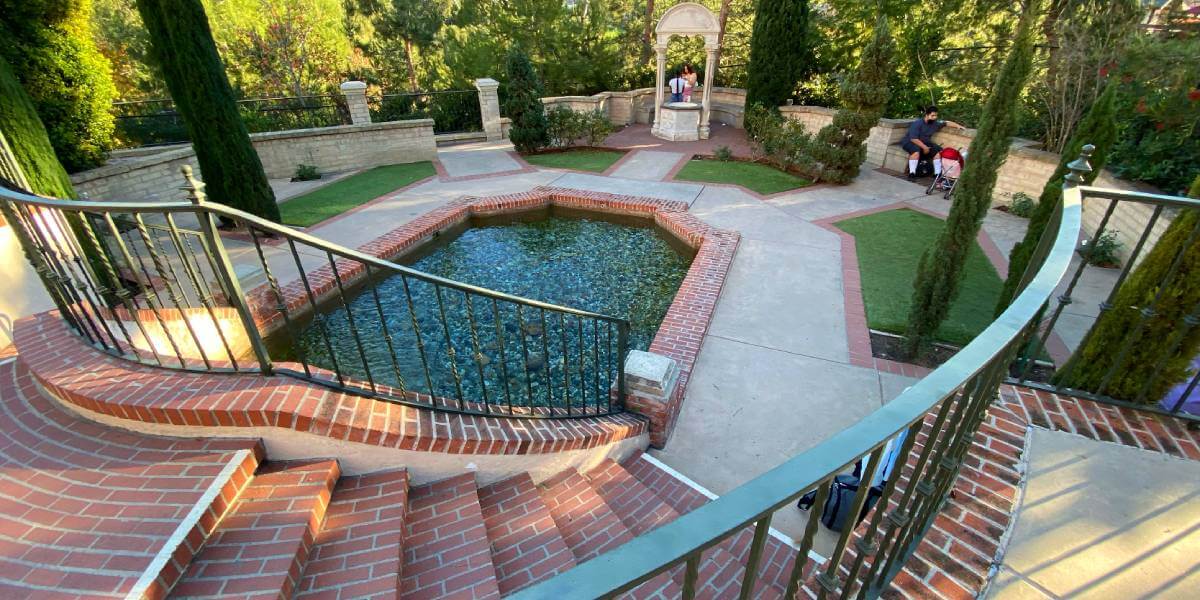 Products Used: SYNTipede 343, SYNAugustine X47
4 Areas, 3,800 sq. ft. total
The SYNLawn® Sacramento artificial grass installation team had the pleasure of joining our San Diego sister location for numerous installations throughout Balboa Park. Balboa Park spans over 1,200 acres and is home to 15 museums, several parks, arts and foreign cultural organizations, and the San Diego Zoo. Balboa Park is a destination that has something for everyone in terms of history, horticulture, education, and enjoyment.
For this project, the property managers knew they needed to touch on a few things. Durability, performance, appearance, and safety. These factors made it easy for them to choose both SYNTipede 343 and SYNAugustine X47. Two of our exceptionally popular Sacramento artificial turf options. With their incredible exclusive technologies, ecological benefits, resilience to heavy foot traffic, these synthetic turf products were the perfect choice for this installation.
As a result of its exceptional performance and lifelike appearance, SYNTipede 343 is at the cutting edge of synthetic grass technology. This long-lasting synthetic turf has a medium pile height and is extremely tough and resilient, making it a perfect choice for high-traffic areas that require a genuine grass look. Soft, dense multi-colored grass blades in delustered olive, apple, and field green are blended with thick beige thatch to create a gorgeous, one-of-a-kind synthetic turf version. This artificial grass product was used throughout Balboa Park including: the 1,000 sq. ft. breezeway between the San Diego Zoo and the Natural History Museum, the 500 sq. ft. portable lawn in the Plaza de Panama, and the 2,000 sq. ft. lawn in the school bus drop area in the San Diego Zoo parking lot.
SYNAugustine X47 is one of the most substantial grass upgrades ever, with decreased gloss and a massive 100 oz face weight. This Sacramento synthetic grass is known for its unrivaled realism, enhanced durability, and luxurious texture. SYNAugustine X47 was used in the approx. 300 sq. ft. wedding lawn area behind the Prado restaurant.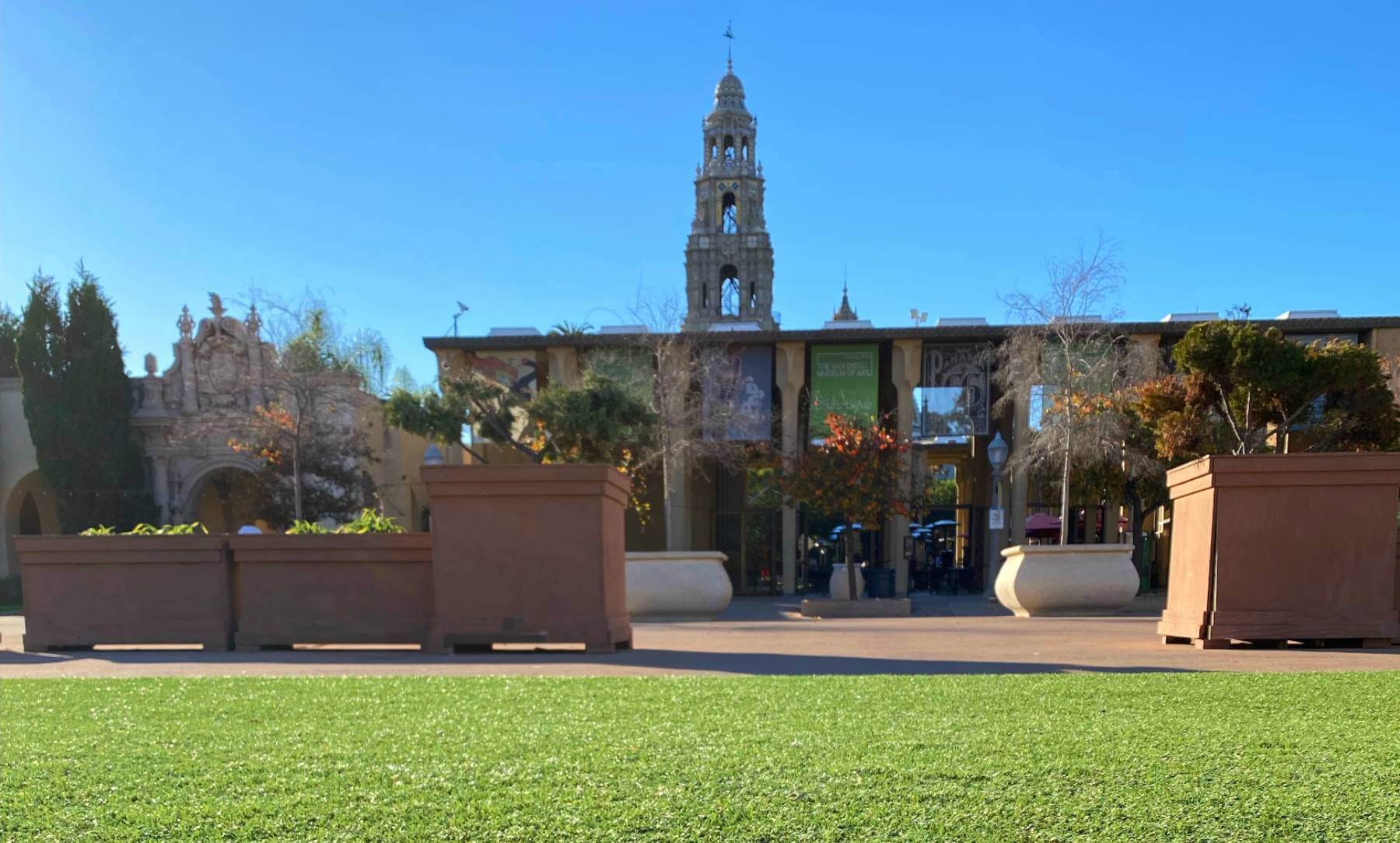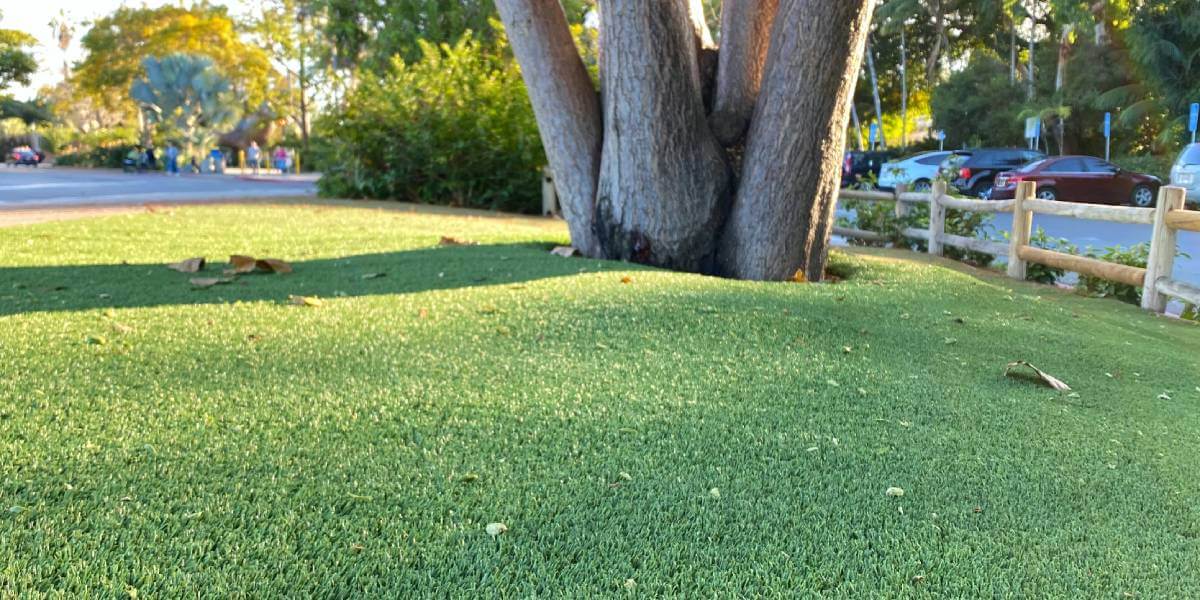 At SYNLawn® Sacramento, we have revolutionized the artificial turf market with our exclusive innovations. A result of our more than 50 years of research and development to ensure that our products are alone in a high class of their own. SYNTipede 343 and SYNAugustine X47 feature two of our most game-changing benefits, Super Yarn™ technology, and the EnviroLoc™ backing system.
Super Yarn™ our exclusive first-of-its-kind technology combines three of the industry's top enhancements to create one revolutionary grass yarn formula.
Sanitized® antimicrobial eliminates 99% of bacterial and fungal growth, and prevents pet odors
DualChill™ IR reflective technology prevents the absorption of infrared light that causes fading over time
StatBlock™ antistatic is a molecularly bound carbon-based component that prevents the build-up of static electricity
Our EnviroLoc™ backing technology anchors-in turf fibers to decrease movement, shedding, and ripping, extending the life of every Sacramento artificial turf installation. EnviroLoc™ replaces a large majority of petroleum-based components with soy-based and environmentally friendly materials. Its porous body allows for superior drainage, allowing you to continue your activities almost immediately after being submerged with water, rain, and other liquids.
For commercial installations, SYNLawn® Sacramento synthetic turf is a customer's top choice. We specialize in a range of applications including lawns, landscapes, pet areas, lawns, roofs, patios, decks, landscapes, sports facilities, golf greens, and many more. Ecologically conscious customers love our products because they're made with recyclable materials. To make this possible, we partner with US farmers to locally source materials including sugar cane and soybean oil to manufacture our products. Additionally, we are the first company to offer products that are USDA certified. This means that a large collection of our products is highlighted for containing more than 60-70% bio-based content.
Furthermore, our customers greatly appreciate the incredibly high safety standards our products are held to. Both of the synthetic grass products used on this installation, are IPEMA certified and ADA compliant as well as ASTM E108 Class A fire rated. Not only will these products protect against common injuries, but they provide first responders with a larger time window to contain accidental fires and reduce the risk of extreme injury and property damage.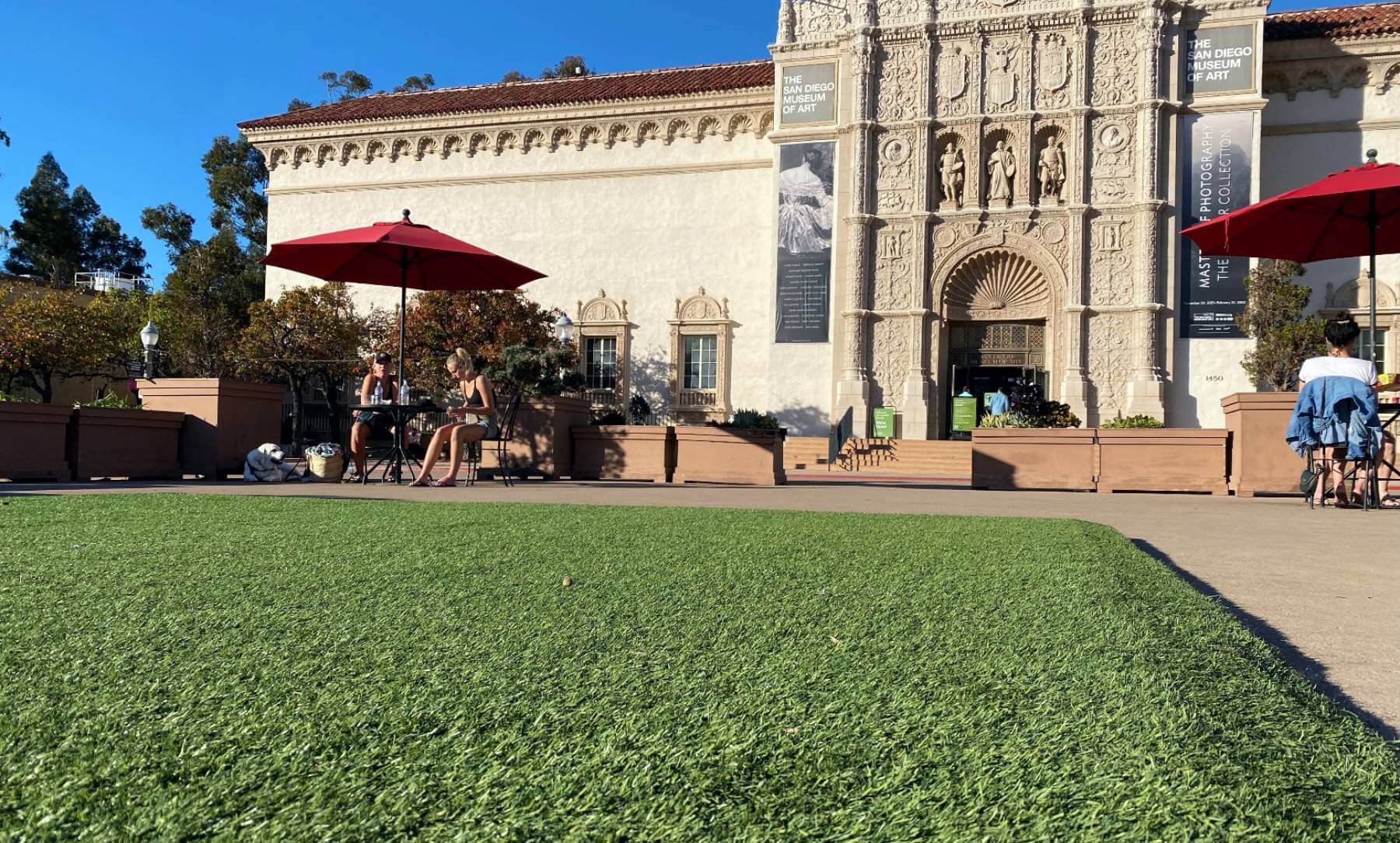 SYNLawn® Sacramento is proud to work with the following properties and professionals:
SYNLawn® continues to deliver elite customer service and precision synthetic turf installation in Sacramento. We pride ourselves on the attention to detail that we maintain and our ability to bring all of our client's designs to life. For more information on our services and products contact SYNLawn® Sacramento today to schedule a free consultation!