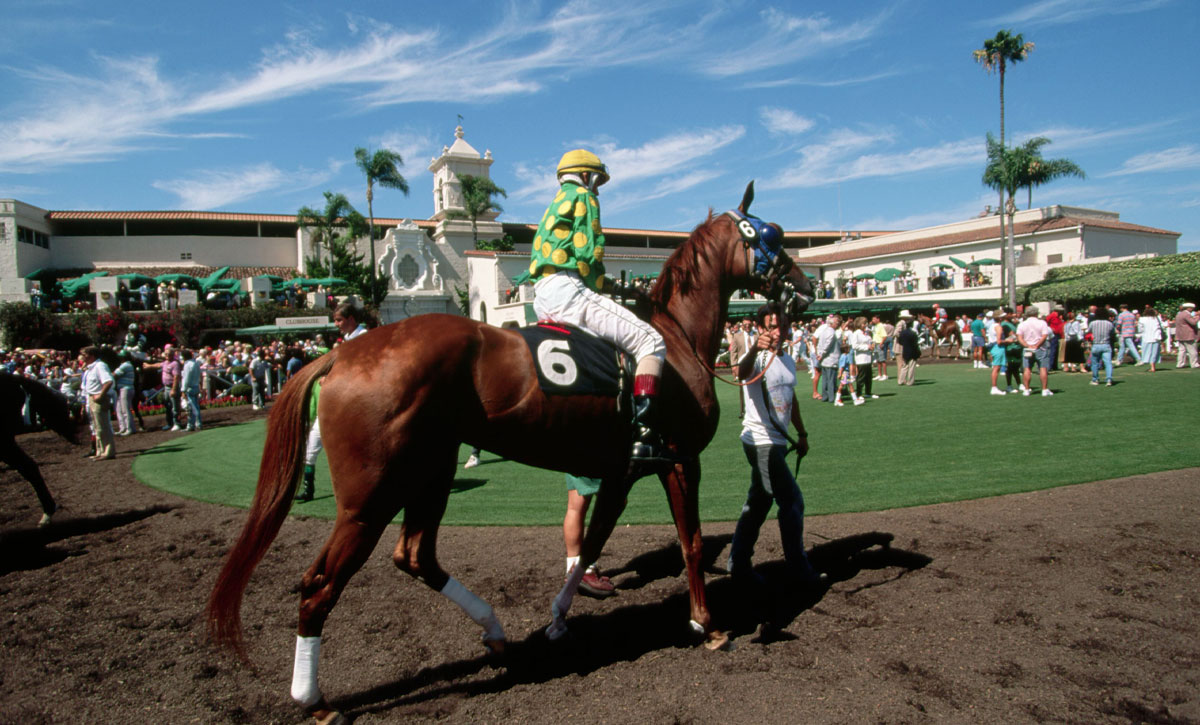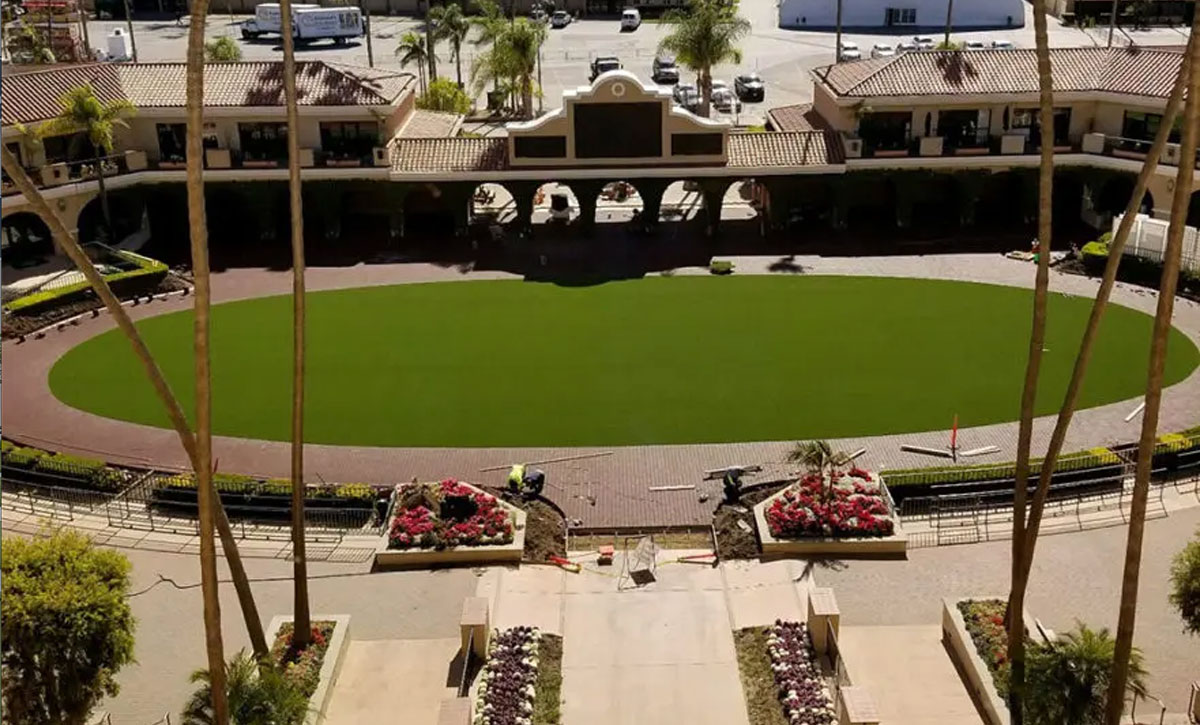 Location: Del Mar, San Diego
Square footage: 8,500 square feet
Product Used: SYNTipede 343
How Long it Took to Install: 5 days
Provides state-of-the-art artificial turf technologies, an incredibly realistic appearance, and the durability to resist deterioration from excessive foot traffic, making it the ideal solution for Del Mar Racetrack.
Our Super Yarn™ and EnviroLoc™ technologies place us at the top of the artificial grass industry, and the medium pile height gives SYNTipede 343 incredible strength and toughness.
Enough to handle the impact of horse hooves and millions of visitors who come through this lush green paddock area. SYNTipede 343 requires almost zero maintenance, is one of our many eco-friendly products, and will not fade or lose its elegance no matter the time of year.
As a result of its outstanding toughness and strength, SYNLawn® artificial grass is an excellent choice for commercial applications. SYNTipede 343 has an ASTM E108 Class A Fire Rating, which allows for a greater amount of time between the moment a fire erupts and the arrival of first responders.
This minimizes the damage that can be potentially done to your property and landscape. Moreover, SYNTipede 343 comes with a limited lifetime warranty.
In addition, Super Yarn™ technology and EnviroLoc™ are truly what distinguish us from the competition when it comes to synthetic turf.
Super Yarn™ combines these incredible features into one cohesive turf yarn solution:
Sanitized® is a highly effective antimicrobial that eliminates 99 percent of all bacteria while eliminating pet odors and preventing bacteria and mold growth
DualChill™ IR reflective technology prevents infrared light from being absorbed into turf fibers to prevents fading while strengthening the integrity of the fibers
StatBlock™ anti-static technology prevents the accumulation of static electricity, which increases safety and comfort
EnviroLoc™ is our environmentally friendly, multi-layered backing system that "locks in" turf fibers to ensure its extended product lifespan. EnviroLoc™ removes up to 60% of petroleum-based materials with soy-based materials such as soybean oil. Furthermore, this sustainability promoting enhancement helps save water and reduce our carbon footprint. Thanks to the close partnership we have with US soy farmers, we are able to create more sustainable turf technologies than what is found in competing turf brands.